Prenatal Skin Care FAQ
Can't eat because you're nauseous. Nauseous because you can't eat. Well played, pregnancy. Well played.
While we can't help with nausea, we can give you the 411 on prenatal skin care now that you're prego. If you're a med spa aficionado who is expecting a baby, you may find yourself asking, what prenatal skin care is safe for my baby and I during pregnancy?
In today's blog, we will show you what causes your skin to change during pregnancy and what you can and can't do when it comes to prenatal skin care.  Continue reading for answers to your prenatal skin care most frequently asked questions.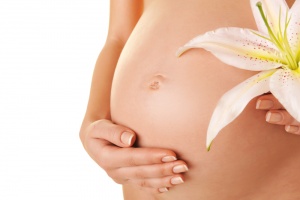 What Causes My Skin To Change During Pregnancy?
Just as your body will experience changes during your pregnancy, your skin will experience changes during your pregnancy. At some point, you will likely be wondering if the rashes, redness, acne, stretch marks and discolorations are here to stay or if they are just a side effect of pregnancy that will pass.
Pregnancy hormones trigger excess sebum production, and your skin will become more sensitive to heat rash, acne, skin tags, stretch marks, and discoloration. You will likely experience pruritic urticarial papules and plaques of pregnancy, also known as PUPPP. The good news is many of these conditions will subside naturally after your baby arrives.  
Are Laser Treatments Safe For a Prenatal Skin Care Regimen?
In theory, while the results of a laser skin treatment may appear to be great while pregnant, once your baby arrives and your skin returns to normal, the effects of a laser treatment may not be so great.  The reason for this is because your skin is stretching when you are pregnant.
In other words, the results that you want with laser treatments are not consistent with the normal outcome in the skin of individuals who are not pregnant. There have been no known studies about prenatal skin care and laser treatments. The risks of laser treatments in your prenatal skin care regimen outweigh the benefits.  
Increased hormone levels will cause your skin to change while you are pregnant. As a result, we do not recommend laser treatments during pregnancy. After your baby arrives, it can take between six months and a year for the effects of pregnancy hormones to diminish. We recommend waiting at least one year after your baby arrives to resume laser skin treatments.
Can I get Botox and Fillers While Pregnant?
If you are wondering if you can get Botox while you are pregnant, there is not enough science behind the combination of pregnancy and getting Botox injections. So because we do not know if it is 100% safe, why take the chance?  Another common side effect of pregnancy is fluid retention which can actually diminish wrinkles without the use of Botox. The safe use of fillers like Restylane, Juvederm, Belotero, or Perlane during pregnancy has not been well-established through studies so far, which means you're better off avoiding them.
Are Retinol, Vitamin K, BHA, AHA, or Microdermabrasion Safe While Pregnant?
It's best to avoid abrasive treatments like microdermabrasion and products containing retinol, vitamin K, BHA, and AHA while you are pregnant. If a product contains vitamin A, vitamin K or BHA (beta-hydroxy acid or salicylic acid), you will need to wait to use it until your baby arrives. AHA products can make your skin even more sensitive, especially to damaging UV rays.  Wear sunscreen with an SPF of at least 30 every day, rain or shine.  In a nutshell, you will want to keep cleansing, peels, and deep exfoliation for your post delivery pampering.
How Do I Keep My Skin Feeling & Looking Good While Pregnant?
Drinking half of your body weight of water in ounces is the best way to keep your skin hydrated and healthy and should be used as part of your prenatal skin care regimen. Other tips include avoiding long baths in hot water. It's better to take short showers in warm water with a mild soap-free body wash.  A natural way to keep your skin hydrated is with coconut oil. This natural moisturizer will help your skin feel and look better, and will alleviate itchiness caused by your stretching skin.
Can I Avoid Stretch Marks With a Prenatal Skin Care Regimen?
Stretch marks are triggered when your body grows more quickly than your skin can keep up with. The elastin under the surface of your skin can break causing stretch marks especially on your belly and breasts. Stretch marks will be reddish or purple, but over time they fade to white or gray.  One way to try to avoid stretch marks is to gain weight slowly and steadily so your skin will be able to keep up. However, stretch marks can be hereditary.  
After pregnancy and breastfeeding, you can treat stretch marks with a retinoid which will speed up cell turnover and can stimulate new collagen growth, leading to plumper, healthier skin.  Laser treatments are excellent to reduce the appearance of stretch marks about a year after your baby arrives.  Laser treatments will boost collagen growth and shrink dilated blood vessels, minimizing the appearance of stretch marks. Be sure to stop use of retinoids at least 2 weeks before your laser treatment as they can make your skin photosensitive.
What At Home Prenatal Skin Care Do You Recommend?
If you've read this far, you may be wondering what, if any, prenatal skin care options actually exist.  The reason we err on the side of caution is because we live by the adage, better safe than sorry.  Why take a chance with chemicals, Botox, fillers, and lasers for your prenatal skin care regimen when a great natural, safe alternative exists?
For the next 9 months, you can take matters into your own hands with some amazing prenatal skin care products!  Here at the National Laser Institute Med Spa, we highly recommend our Rhonda Allison skin care line, especially for our expectant moms-to-be.
"Rhonda Allison uses only pure, fresh, natural, quality-driven ingredients that deliver results!  We use no dyes, artificial coloring, or artificial fragrances – essential oils and the scent of the plant extracts are the aroma of the product.  All preservatives are essential oils, plant derived, or safe FDA approved ingredients."
With Rhonda Allison skin care, you can luxuriate in the feeling of doing something good for your skin. Our Rhonda Allison skin care line provides you with a safe and effective prenatal skin care alternative to help you can get that pregnancy glow!
To find out which Rhonda Allison products are best for your prenatal skin care regimen, we invite you to call us at 800-574-8377 or click here for your complimentary consultation. Our licensed estheticians, nurses, and doctors are here to help you get the skin of your dreams, and will provide you with the best prenatal skin care treatment plan and postnatal skin care treatment plan to address your skin concerns.
Are you a beauty maven who just found out you're pregnant? Many of your pregnancy skin conditions will subside naturally after your baby arrives.  And if they don't, you can get all the med spa treatments on your wish list to remedy the skin concerns that may linger after your baby arrives.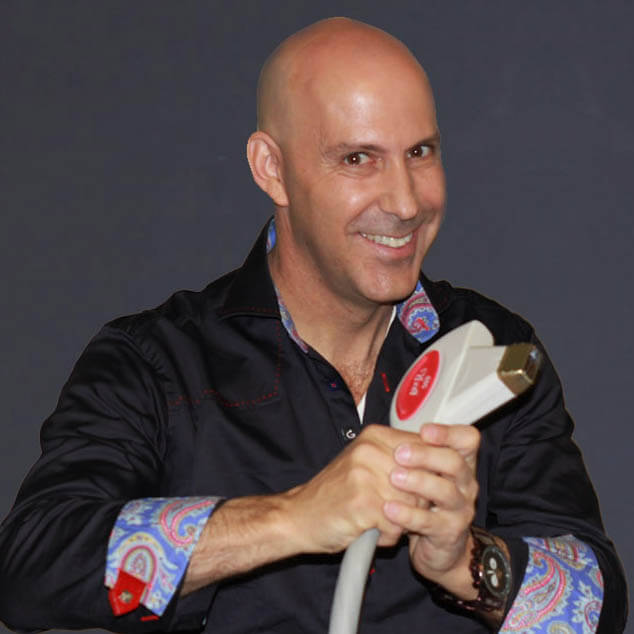 Louis Silberman
Louis J. Silberman is the CEO and Co-Founder of National Laser Institute, the pioneer of the medical aesthetics training industry and one of the largest educators in the country.