Profractional

Profractional
Are you looking for an exceptional skin resurfacing treatment that provides amazing results with minimal downtime? If your answer is yes, our Profractional procedure meets all of the above criteria you are looking for! This anti-aging treatment will transform your skin into a radiant complexion, as well as take several years off your appearance. Feel like you again by achieving younger looking skin.
Our Profractional laser procedure works by resurfacing a portion of your skin while your surrounding skin is left intact. This is to promote a more rapid recovery along with more dramatic results. Due to this method, we are able to precisely target any problem areas, as opposed to treating the entire surface area, which might not need it. Furthermore, the laser resurfacing process creates a natural wound healing response within your body, which assists in firming and regenerating your skin.
Benefits 
Diminishes wrinkles
Tightens skin
Softens scars
Reduces brown spots
Lessens sun damage
Minimal downtime
Brightens appearance
The benefits of the Profractional laser treatment are many. Our Beauty Insiders report little to no discomfort, minimal downtime, and most noteworthy of all, fantastic results. This two-in-one procedure provides stand-alone results because it not only resurfaces your skin, it also promotes healthy collagen production. Profractionals also deliver amazing results when combined with other treatments, such as Microlaser peels, BBL Therapy, and other medical aesthetic services.
In order for the cellular turnover and rejuvenation to occur, thousands of microchannels are created just underneath the damaged skin. These microscopic controlled injuries will then work to heal themselves. Therefore, your appearance will begin to lift and tighten as the deeper layers of your skin are regenerated.
Watch one of our own highly skilled, laser technicians perform the Profractional treatment. She also discusses the many benefits that can be attained with this resurfacing procedure, as well as the state-of-art machine used to give you that youthful glow again.
The National Laser Institute and Medical Spa would like to invite you to discover this amazing procedure. One of our certified dream team aestheticians will meet with you to discuss and evaluate your skin. In addition, get started on your personalized skin care plan with the Profractional laser treatment. Call 800.851.0969 or click here to become a Beauty Insider as well as receive a complimentary consultation with one of our trusted skin care specialists. Get younger, healthier, more vibrant looking skin with this amazing anti-aging procedure.
SaveSaveSaveSave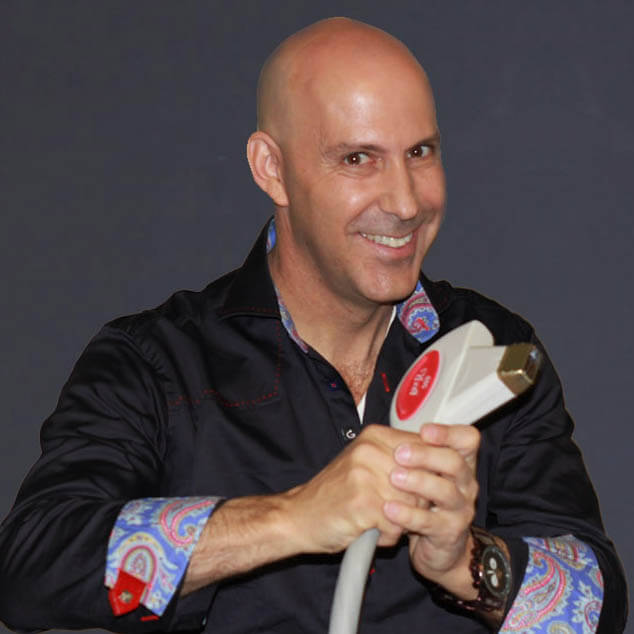 Louis Silberman
Louis J. Silberman is the CEO and Co-Founder of National Laser Institute, the pioneer of the medical aesthetics training industry and one of the largest educators in the country.