Brighten Your Grin

Brighten Your Grin 
They say a smile is contagious. However, you may take great pains to hide your smile, especially if you are self-conscious about the color of your teeth. A smile is infectious, not only towards others but for ourselves as well. Smiling releases good neurotransmitters that affect our mental and physical health and well-being. So why not be proud of your smile and smile often? Brighten Your Grin today with our amazing teeth whitening procedure.
Here at the National Laser Institute and Medical Spa, we offer a safe, professional, and gentle teeth whitening treatment. Using advanced whitening technology along with a hydrogen peroxide solution, we are able to brighten your teeth up to four shades whiter. Due to this state-of-the-art technology, you won't hesitate or feel self-conscious to show off your sparkling pearly whites.
The whitening solution is hand-brushed onto your teeth, therefore, ensuring even and uniform results. Next, your teeth will be subjected to a powerful bright LED light that increases the whitening effect. This essentially de-stains your teeth by targeting particles from beverages and foods that discolor the surface layers of your tooth enamel.
Whitens Stains Caused from
•Dark soda
•Coffee
•Smoking
•Tobacco
•Wine
•Tea
There is no pain, no downtime and only takes about 20 to 30 minutes. You may feel the hydrogen peroxide solution gently bubbling on your teeth. Only your teeth are targeted so your gums and other soft surrounding tissues will not be affected. For long lasting whitening results, brighten your grin at our state-of-the-art facility by our highly trained laser technicians, doctors, and nurses.
As with all of our medical aesthetic treatments, everything is completely customizable depending on your current and future goals. Everything from a whiter smile to clearer skin, and a blemish-free complexion to a tighter body, we are here to help you achieve it! Several of our treatments may be paired together, therefore achieving more dramatic and convenient results. Find your most confident self at our medical spa in either Scottsdale, AZ or Dallas, TX.
Complimentary Consultation 
We would be happy assist you on your journey to brighten your grin. Furthermore, our laser teeth whitening treatment is hand-tailored based on you and your goals. Teeth brightening has never been easier. Before your treatment, you will receive a complimentary consultation with one of our experts who will answer any further questions you may have. In addition, to your no-obligation consultation, a teeth whitening plan will be created just for you. Call 800-851-0969 to reserve your confident smile teeth whitening treatment today. Also, you can click here to learn more about our other services and procedures.
SaveSave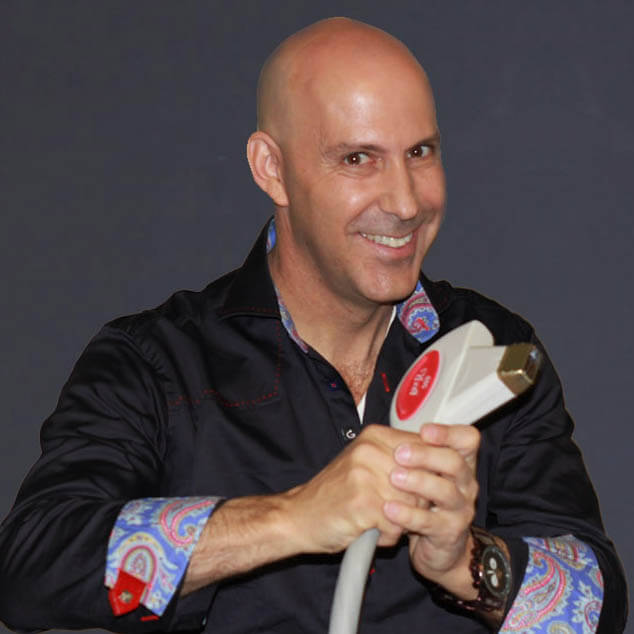 Louis Silberman
Louis J. Silberman is the CEO and Co-Founder of National Laser Institute, the pioneer of the medical aesthetics training industry and one of the largest educators in the country.