PRP Blood Facial Treatment

PRP Blood Facial Treatment
Want healthier skin from the inside out? A relatively new approach, the PRP blood facial treatment, combines plasma and platelets from your own blood with other skin rejuvenation techniques. This anti-aging treatment is perfect for those looking to minimize facial lines and wrinkles through natural collagen production.
Celebrities, including Kim Kardashian-West, Bar Refaeli and Rupert Everett, are fans of the PRP blood facial treatment that boasts big-time results. The platelets found in our own blood are rich in growth factors that restore collagen and elastin to the skin while also bringing antioxidant and hydrating properties.
Are you ready to try microneedling with PRP, the latest trend in skin rejuvenation?
What Happens During A PRP Blood Facial Treatment?
A PRP blood facial, sometimes called a Dracula facelift, uses PRP therapy to rejuvenate your skin. When platelets are activated in the body, they release growth factors that can accelerate tissue repair and improve wound healing. This procedure is a much more natural approach to anti-aging because you're using your body's own material and the results develop gradually over time.
The process includes an initial blood draw before running the blood through a centrifuge to isolate the platelets. The isolated PRP, or liquid gold as our Beauty Insiders call it, is activated and infused back into your skin through microneedling. This triggers new collagen and elastin production, making the skin look and feel smoother, brighter, and more youthful.
For areas of the face with deeper lines and wrinkles, your skin care specialist may also inject hyaluronic acid fillers and Botox for enhanced results. The facial fillers help to restore lost volume, while Botox keeps facial muscles from contracting. Neurotoxins like Botox can help reduce dynamic lines, such as the "crow's feet" around the eyes.
Benefits Of Microneedling With PRP
There are several benefits you can expect to experience after a PRP blood facial treatment:
Your skin looks healthier. Expect to see fewer wrinkles, a brighter complexion, and improvement in facial scars.
Minimal recovery time. After a PRP blood facial treatment, you may experience some redness, but you can go back to your normal routine with little or no side effects.
Natural skin rejuvenation. PRP injections contain eight growth factors that stimulate healing and work like a rejuvenating agent.
This latest trend in skin rejuvenation is ideal for individuals looking to achieve healthier skin from the inside out but aren't quite ready to take the leap and go under the knife.
Experience The Latest Trend In Skin Rejuvenation
Are you ready to experience healthier skin from the inside out? The benefits of a PRP blood facial treatment are huge! Your skin tone will be evened out, and hyperpigmentation will be diminished. Fine lines and wrinkles and any crepey texture will also be smoothed. The firmness of your skin will increase, and the appearance of scars will be reduced.
The National Laser Institute Medical Spa would like for you to discover all the benefits this skin rejuvenation treatment has to offer. Our Med Spa's certified doctors, nurses, and aestheticians will meet with you during a complimentary microneedling with PRP consultation. This is to better help understand your skin's needs as well as your goals. Call 1-800-851-0969 or click here to reserve your spot today for your PRP blood facial treatment.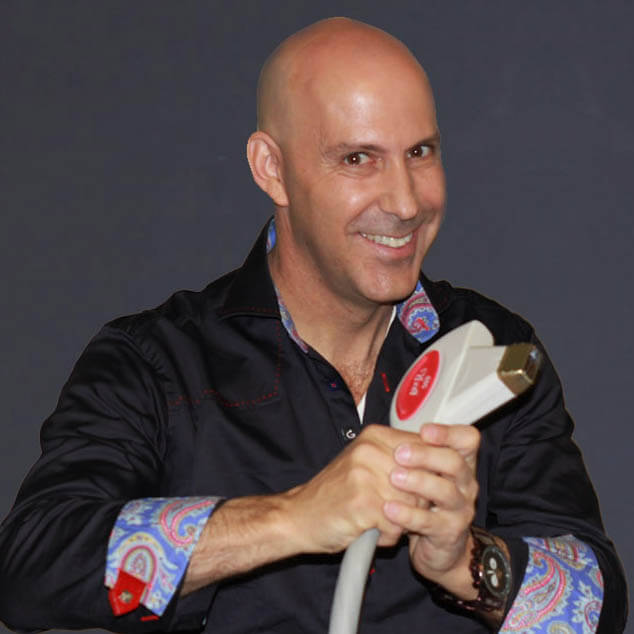 Louis Silberman
Louis J. Silberman is the CEO and Co-Founder of National Laser Institute, the pioneer of the medical aesthetics training industry and one of the largest educators in the country.