Anti-Aging Treatments For Skin Over 40

Anti-Aging Treatments For Skin Over 40
In your 40s you're going to have to give your skin a little more TLC than you did in your 30s. The good news is that even if you've joined the 40-plus club, you can still turn back the clock on your skin with anti-aging treatments for skin over 40. If you're ready to make changes to your skincare regimen, several affordable skin care treatments can make a big difference with a few in-office visits. Let's explore the top cosmetic skin care procedures that can reverse signs of damage and make the most significant difference in your quest to maintain that effortless glow!
Anti-Aging Treatments For Skin Over 40
There are several affordable skin care treatments you can add to your beauty regimen that show the best results on your skin over the age of 40.
Other anti-aging treatments and expensive lotions can take a long time to get the results you desire. With a skin tightening treatment, you can enjoy more youthful-looking skin in a matter of minutes! eLight utilizes cosmetic light technology to rejuvenate your skin by promoting collagen and elastin production. The treatment can address loose skin on your face, neck, arms, or abdomen.
If you're looking for a customized treatment to add to your skincare regimen, consider a chemical peel. These treatments eliminate skin perfections to uncover new, flawless skin. Chemical peels are an excellent anti-aging treatment for skin over 40 because they address fine lines, wrinkles, age spots, and sun damage.
PDO threads are the newest, non-surgical cosmetic treatment that lifts loose and sagging skin on the face to restore your appearance to its youthful V-shape. The temporary sutures fill facial hollows and tighten your jowls for a youthful appearance. PDO threads can also be combined with other treatments such as Botox, IPL, and PRP for amazing results.
Perhaps the ultimate anti-aging treatment, Botox can diminish the appearance of crow's feet and brow furrows in as little as 15 minutes. The procedure is designed to improve fine lines and wrinkles while softening and evening out your overall appearance. Neurotoxins like Botox and Dysport can create a youthful appearance with long-lasting results.
Microneedling with PRP is an effective skincare treatment that's designed to reduce the appearance of wrinkles and skin imperfections. This non-surgical procedure creates micro-injuries in the skin to stimulate collagen and elastin production for tighter skin and overall skin improvement. If you have melasma, microneedling with PRP is an excellent treatment because no heat is involved.
Your New Skincare Regimen
Your skincare regimen is entirely customizable based on your skincare goals and desires. The National Laser Institute Medical Spa offers a complimentary consultation to provide you with your very own skin care plan. Our highly trained doctors, nurses, and aestheticians are happy to provide you with anti-aging treatments for skin over 40. Call 1-800-851-0969 or click here to reserve your complimentary beauty consultation spot today!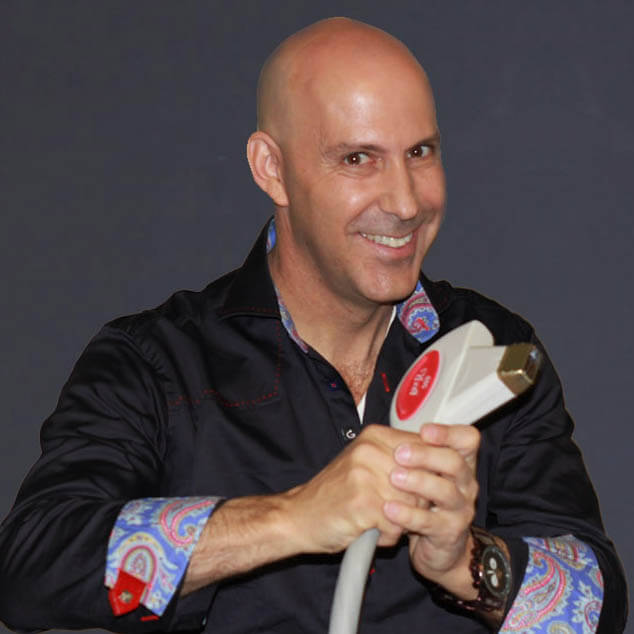 Louis Silberman
Louis J. Silberman is the CEO and Co-Founder of National Laser Institute, the pioneer of the medical aesthetics training industry and one of the largest educators in the country.