PRP Hair Regeneration

PRP Hair Regeneration
While hair loss is more common in men, it can happen to women as well. Roughly 21 million women are currently suffering from some form of hair loss. If you are in the early to moderate stages of hair loss PRP hair regeneration may be the treatment you are looking for. Promote natural hair growth and notice progressive improvements. 
If you have tried every product touting hair regeneration such as plugs, shampoos, foams, and oral medications, it's time to try a PRP injection treatment! You can experience real and physical hair growth with PRP hair regeneration. This procedure is non-invasive and has men and women alike gaining fuller and thicker hair.
Performed with platelet-rich plasma injections, this breakthrough technique has dramatically multiplied the number of hair follicles in areas that have previously been thinning.
How it Works
This hair therapy begins by taking a small sample of blood from your arm and placing it in a centrifuge. This technologically advanced device separates your platelet-rich plasma from your other blood cells. Once the plasma has been separated it will then be injected anywhere along your hairline, scalp, or noticeably thinning areas.
Having your own PRP injected back into your scalp creates a supercharge to your collagen, adding fullness and strength to your head of hair. Sleeping hair follicles will "wake up" to make your existing hair stronger. Furthermore, in several cases, it will generate new growth.
Your PRP is a powerful fusion of stem cells and growth factors that stimulate your body's natural healing process to prompt hair rejuvenation. PRP hair restoration repairs existing cells and creates a new production of the tissues that help hair grow. The body's own healing power is absolutely remarkable!
PRP hair regeneration is a safe and natural therapy. It helps prevent balding by making your current locks stronger and thicker. In addition, these plasma injections will also act as an antidote to help prevent future hair loss. For optimal results, this zero downtime treatment is suggested to be performed every few months.
COMPLIMENTARY CONSULTATION
We invite you to discover this advanced hair regrowth procedure for yourself at The National Laser Institute and Medical Spa. One of our trusted and certified PRP experts will meet with you to better evaluate your hair goals. Call 800.851.0969 or click here and receive your complimentary consultation for PRP hair regeneration.
Our gold standard facility would like for you to discover all the benefits the Power of PRP has to offer. Your platelet-rich plasma can also be used for skin rejuvenation. Discover these, and other life-altering services we provide by clicking here. We make it our mission to help you feel your most confident no matter where you are at in your life.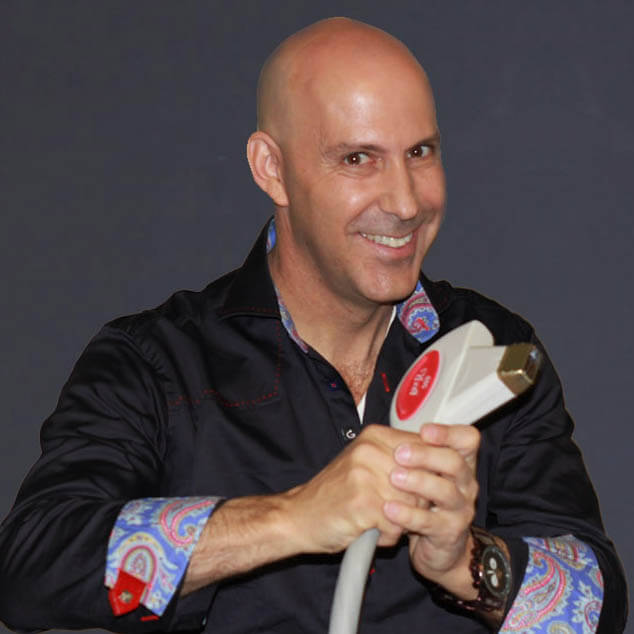 Louis Silberman
Louis J. Silberman is the CEO and Co-Founder of National Laser Institute, the pioneer of the medical aesthetics training industry and one of the largest educators in the country.