PRP Hair Restoration Treatment

PRP Hair Restoration Treatment
Hair loss can be emotionally difficult for anyone. What may start as just a few hairs falling out or shedding can lead to baldness. For many, this condition is directly linked to genetics, but other factors such as diet and stress can make the situation worse.
From hair restoration shampoos to surgical hair transplants, there are several ways to restore a naturally full head of hair. However, one method involves using your own blood to stimulate hair regrowth. The treatment is called PRP, and it's a nonsurgical option for hair restoration which consists of a series of injections to prevent hair loss and restore your hair.
What is PRP Therapy?
Platelet-Rich Plasma (PRP) therapy for hair loss is a three-step process that involves drawing your blood, processing it so that only the enriched cells remain, and then injecting it into the scalp to stimulate hair growth. These injections lead to noticeable improvements in hair loss as they contain essential proteins that stimulate hair growth naturally.
Nonsurgical hair restoration with PRP revolves around the logic that hair will grow if the hair follicles and hair roots are healthy. Thus, in order for the hair follicles and hair roots to remain in good health, they must receive blood supply as a form of nutrition.
During a PRP hair restoration treatment, your blood plasma is concentrated with approximately three to five times the number of platelets typically found within normal blood circulation. These platelets contain protein and growth factors that:
Attract stem cells
Stimulate the growth of hair follicles
Increase blood circulation to hair follicles
Decrease inflammation
The nourishing biological compounds drive the circulation of the blood, nutrients, and other healing components to the hair follicle, which repairs it. This allows the follicle to create new, healthier hair. This process will trigger your "sleeping" hair follicles to wake up and make your existing hair stronger and prevent hair loss in the future. In many cases, it will generate new growth by multiplying the number of hair follicles in areas that had previously been thinning.
Anyone who is experiencing hair loss can benefit from a PRP hair restoration treatment. Four to five treatments spaced four to six weeks apart from each other are recommended. Results will vary; however, patients should expect to see a gradual increase in natural hair growth over the course of several months. PRP is unique in that it can be used on its own as a hair restoration method or in conjunction with other services, such as microneedling, to improve dark circles, minimize the appearance of scars, or help with overall skin rejuvenation.
Benefits of PRP For Hair Loss
PRP therapy is a successful treatment option for men and women experiencing hair loss due to factors such as genetics, hormonal changes, and hereditary hair loss. With this proactive therapeutic option for hair loss, patients can experience several PRP benefits, including:
Nonsurgical option for hair restoration
PRP is derived from your own blood
Stimulates hair growth factors
Counteracts baldness and prevents hair loss in the future
Treatment is completed in approximately 30 minutes
PRP reduces the likelihood of any body reactions or immune rejections
Experience Nonsurgical Hair Restoration
Are you ready to experience the benefits that nonsurgical hair restoration has to offer? It's time to address thinning areas and restore a naturally full head of hair.
Before your PRP treatment, National Laser Institute Medical Spa invites you to schedule a free consultation with one of our skin care specialists who will create a customized skin care regimen to address your goals and desires. Here, you will learn how the treatment works, as well as how PRP is used to prevent hair loss.
Restore confidence in your hair today by calling 1-800-851-0969 or clicking here to schedule your complimentary consultation with one of our skin care specialists. Don't forget to ask about our monthly specials for even more skin rejuvenation treatments.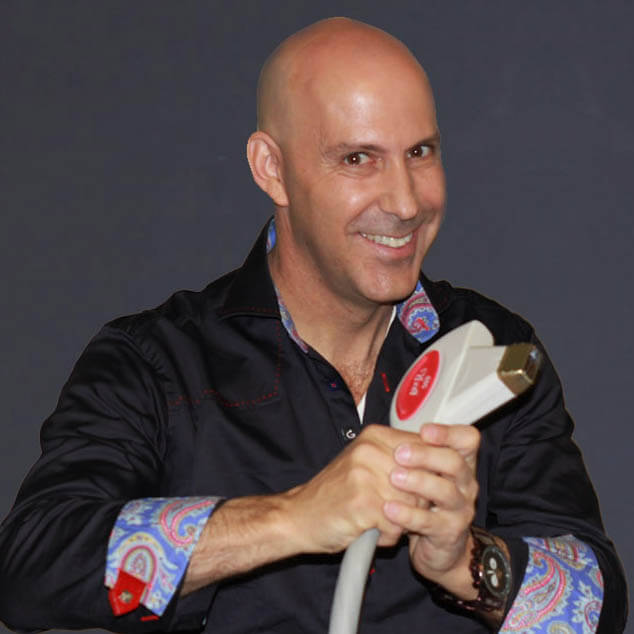 Louis Silberman
Louis J. Silberman is the CEO and Co-Founder of National Laser Institute, the pioneer of the medical aesthetics training industry and one of the largest educators in the country.