How To Rejuvenate Tired Eyes

How To Rejuvenate Tired Eyes
In addition to being windows to the soul, our eyes play an essential role in expressing our emotions to the world. Over time, our expressions, as well as the natural aging process, can create fine lines and wrinkles, making us look older and more tired than we actually feel.
The culprit? Volume loss. This is a significant contributor to the aged and tired appearance around the eyes. If you are in search of a surgery-free solution for aging eyes, skin resurfacing eye treatments can do the trick! This non-invasive procedure addresses under-eye hollows, leaving you with a refreshed and rejuvenated appearance.
Surgery-Free Solution For Aging Eyes
Radiofrequency treatments have the ability to replenish volume back to the eyes and restore the lower lids, giving the eyes a youthful, rejuvenated appearance. One device in particular, eMatrix, can help with skin laxity and stubborn wrinkles found around the orbital bone, crow's feet area and above the eyebrow. The focal tip can also be used around the entire mouth to address fine lines, wrinkles, or "smoker lines."
This skin resurfacing eye treatment uses bi-polar radiofrequency (RF) technology to send heat and energy deep below the surface of the skin, stimulating collagen to bring you flawless, firm skin. By heating deep within the skin, your body naturally stimulates a healing process that provides you with a more youthful and rejuvenated appearance.
Since energy is sent beneath the skin's surface to maximize collagen production, eMatrix is safe for all skin types and requires less downtime than other treatment methods. Days after treatment, you will notice your under-eye area becoming firmer, tighter, and brighter as this procedure is only partially ablating. Other eMatrix benefits include:
Rejuvenation of the delicate eye area
Reduces wrinkles and fine lines
Plumps sagging skin
Decreases puffiness
Increases cell replacement
Creates new collagen and elastin
For the best results, three to five treatments are needed on average, spaced between four to six weeks apart from each other.
eMatrix Post Care
After your eMatrix treatment, your skin will feel like it has a sunburn. If you feel any discomfort, you can apply an icepack or cool air from a fan.
Your skin will have tiny pinpoint scabs approximately 24 hours after your eMatrix treatment. Do not itch, touch, or pick at your skin as this will disrupt healing. The small scabs will naturally shed off when they are ready.
Stay away from hot showers, saunas, massages, working out, and sun exposure 48-hours post-treatment.
Do not apply makeup or lotion for at least 12 hours after your eMatrix treatment.
Do not exfoliate your skin with products or razors for 1-2 days post-treatment.
Use a minimum of 30 SPF sunscreen to protect the treated skin for at least one-month because UV exposure can cause hyperpigmentation.
Experience A Skin Resurfacing Eye Treatment
Are you looking for a surgery-free solution for aging eyes? An eMatrix eye treatment is ideal for improving skin tone, texture, and laxity around the eyes as we begin to age.
National Laser Institute Medical Spa invites you to schedule a no-obligation consultation to learn how to rejuvenate tired eyes. One of our highly trained skin care specialists will sit down with you and develop a customized treatment plan to address your skin care goals and desires.
Our under-eye rejuvenation treatment is personalized based on your skin type and overall desires. Whether you wish to remove dark under eye circles or other blemishes, our team would love to assist you in reaching your goals.
Receive a free eMatrix eye rejuvenation consultation by calling 1-800-851-0969 or clicking here. Don't forget to check our monthly specials for even more anti-aging treatments!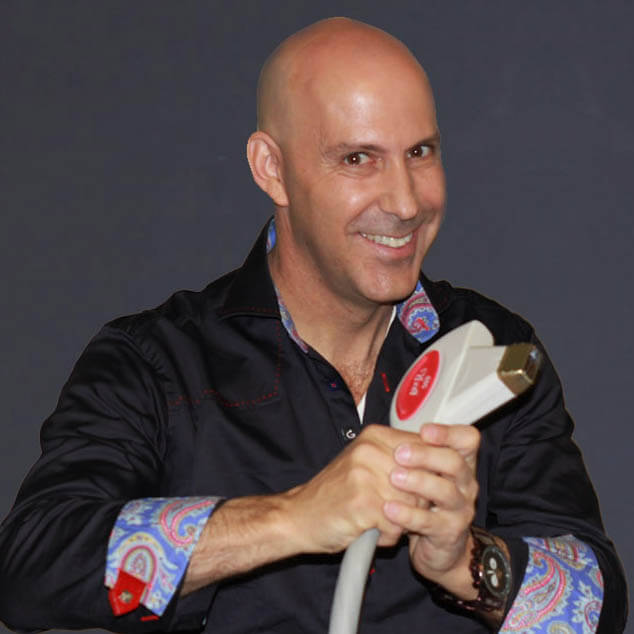 Louis Silberman
Louis J. Silberman is the CEO and Co-Founder of National Laser Institute, the pioneer of the medical aesthetics training industry and one of the largest educators in the country.