PRP Injections For Younger-Looking Skin

PRP Injections For Younger-Looking Skin
Do you have fine lines and sagging skin around your mouth, cheeks, and eyes? Is your skin not as glowing as it once was? If you are in search of the fountain of youth, one of the fastest growing trends in the industry that can rejuvenate your skin are PRP injections.
This non-invasive cosmetic procedure is designed to help gradually rejuvenate and lift your skin in as little as 30 minutes! At the National Laser Institute Medical Spa, we offer PRP treatments to revitalize your skin as well as hair restoration and feminine rejuvenation. If you are ready to look as young as you feel, it's time to consider PRP injections for younger-looking skin.
Skin Rejuvenation With PRP
Platelet-Rich Plasma (PRP) injections are safe, effective non-surgical treatments for skin rejuvenation. The procedure harnesses your body's natural healing components to aid in anti-aging while improving the overall tone and texture of your skin.
Skin rejuvenation with PRP combines platelets and plasma from your own blood with other rejuvenation techniques to trigger collagen production, helping to tighten, smooth and improve skin tone. A series of PRP treatments will help you achieve healthier skin from the inside out, as well as ease sun damage and aging skin conditions.
Naturally produced by your body, PRP helps tissue to heal and grow new cells. PRP injections for younger-looking skin is a three-step process that involves having your blood:
Drawn from your arm
Placed in a centrifuge that separates and concentrates your stem cells, growth factors, and platelets
Re-injected for skin rejuvenation
The growth factors re-injected into your skin are shown to initiate soft tissue healing, which reduces signs of aging and blemishes. Using PRP injections for younger-looking skin is one of the best and safest ways to achieve healthier skin from the inside out.
Benefits Of PRP Treatments
PRP therapy has the ability to restore and revitalize your appearance. This minimally invasive treatment has several benefits, including increased levels of collagen, reduction in wrinkles, hyperpigmentation, and sun damage. The injections will also help tighten skin, improve its tone and texture, and even lift and fill facial hollows. Additional PRP benefits include:
Naturally-induced rejuvenation. The body responds to the induction of blood platelets the same way it would have if an injury occurred. Therefore, the rejuvenation process is natural and accelerated.
Long–lasting results. While a PRP treatment takes only a few minutes to complete, the results are long-term.
PRP Treatment Options
At the National Laser Institute Medical Spa, we offer several PRP treatment options to help you look and feel your best! Patients can choose from:
Cosmetic PRP Injections. The PRP Injections are a fraction of your own blood that is drawn and spun down to the plasma that is rich in growth factors. It is then injected to the target area to create improved tissue health and to stimulate collagen growth. PRP can help remodel the tissue to a healthier and younger state.
PRP Hair Restoration. 

PRP is injected into the scalp and hairline to effectively stimulate hair follicles with powerful growth factors to generate new hair growth and make your existing hair stronger. This treatment also acts as an antidote to help prevent further hair loss.

Feminine Rejuvenation Shot. PRP injections increase sensation and rejuvenate the intimate area with the use of your own blood-derived growth factors. The injection regenerates vaginal tissue and helps eliminate stress urinary incontinence. Benefits include increased sexual arousal, improved natural lubrication, stronger/more frequent orgasms, and decreased pain during intercourse.
Experience The Fountain Of Youth
Are you in search of the fountain of youth? PRP injections for younger-looking skin creates dramatic anti-aging results! When PRP injections are administered to the skin, the high platelet concentration stimulates collagen growth and revitalizes skin tissue to create naturally smooth and firm skin.
If you are looking for healthier skin from the inside out, the benefits of PRP injections are huge. Your skin tone will be evened out, and hyperpigmentation will be diminished. Fine lines and wrinkles and any crepey texture will also be smoothed. The firmness of your skin will increase, and the appearance of scars will be reduced.
We invite you to schedule a complimentary PRP consultation at the National Laser Institute Medical Spa. One of our certified professionals will meet with you to evaluate your skin care desires and discuss a PRP treatment for your skin concerns.
To learn more about PRP injections, please call 1-800-851-0969 or click here to schedule your free consultation with one of our expert skin care specialists. As always, don't forget to ask about our monthly specials!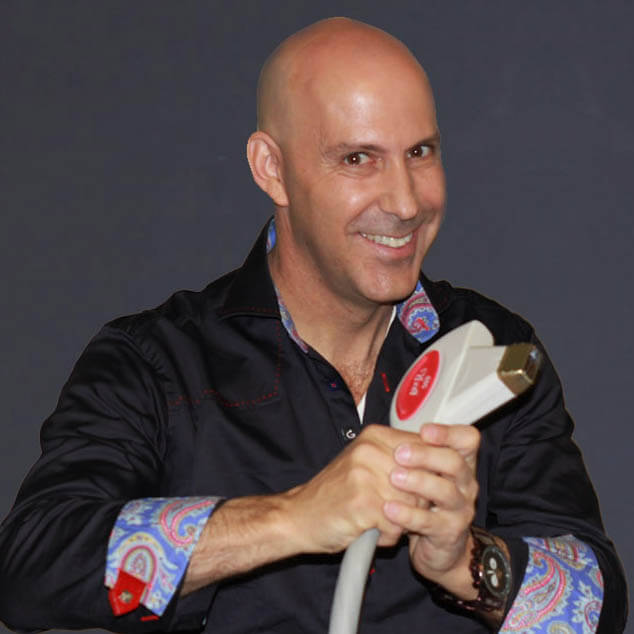 Louis Silberman
Louis J. Silberman is the CEO and Co-Founder of National Laser Institute, the pioneer of the medical aesthetics training industry and one of the largest educators in the country.