PRP Menopause Cure?
Is menopause about to become a thing of the past? Menopause can be one of the most life changing transitions of womanhood. Unbalanced hormones wreak havoc on the body creating hot flashes, mood swings and a host of other symptoms. The most common time to go through menopause is in your 50's.  If you are hoping to avoid or delay menopause, it looks like that might actually be a possibility!

Greek scientists have recently conducted a study to attempt to reverse menopause, where they injected menopausal women with platelet-rich plasma (PRP). PRP stimulates the growth of tissue and blood vessels and is also used to help wounds heal faster. After PRP was injected into these women, the menstrual cycles were restarted! Even more amazing? They were able to even fertilize eggs that were released.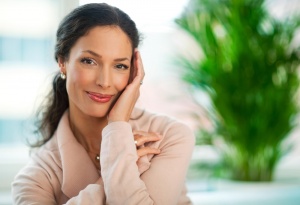 PRP Menopause Cure?
Increasingly, scientific research is proving time and time again using PRP can stave off the detrimental health effects of aging.  These studies have spawned a global PRP therapy market which is expected to grow from USD 135.6 Million in 2016 to USD 297.6 Million by 2021. Factors driving the growth of the PRP therapy market include increasing demand for healthcare and anti aging therapy worldwide.
In the past, the PRP therapy market consisted of specialized use for cardiac muscle injury, dental, nerve injury, arthritis, chronic tendinitis, and bone repair and regeneration. Today, the biggest increase in PRP therapy is in the field of anti aging medical aesthetics including dermatology and plastic surgery.
The medical aesthetics segment of the PRP therapy market is expected to grow at the highest rate from 2016 to 2021 due to an increase in the adoption of cosmetic procedures. PRP repairs sun damage and aging skin issues. The medical aesthetics industry has only scratched the surface of harnessing the power of PRP. Because PRP is made from your own blood cells, there are virtually no negative side effects when used for anti aging treatments on your own body.
PRP at the National Laser Institute Med Spa
At the National Laser Institute Med Spa, we use PRP for several of our anti aging treatments.  If you are looking for a highly effective anti aging treatment, the PRP Blood Facial benefits are huge. Your skin will thicken to reduce the look of broken capillaries. Your skin tone will be evened out and hyperpigmentation will be diminished.  Fine lines and wrinkles and any crepey texture will also be smoothed. Firmness of your skin will increase and the appearance of scars will be reduced.
Feminine rejuvenation is one of the hottest trending treatments in the field of medical aesthetics. Revolutionary non-invasive treatments like our PRP Feminine Rejuvenation Shot generates new collagen when injected into feminine tissue. New collagen growth will naturally rejuvenate, none, and tighten feminine tissue to restore feminine wellness.
While we use PRP at the National Laser Institute Med Spa for medical aesthetic and feminine wellness purposes, PRP therapy has many uses that will keep you young and feeling great. We are excited about the potential of PRP therapy for anti aging treatments.
You can trust our dream team to create your dream results using the Gold Standard in non-invasive PRP therapy treatment plans. Rejuvenate your skin and feminine wellness with the use of your own blood-derived growth factors so you can feel fabulous again.
We invite you to visit our anti-aging academy for deeply discounted rates or visit our private med spa to receive your treatments from the experts that teach doctors, nurses, and laser technicians. Call 800-851-0969 for an appointment or click here to book your complimentary consultation.
PRP Menopause cure? We can't say for sure, but the benefits of PRP therapy are helping women around the world look and feel better than ever! Increasingly, scientific research is proving time and time again using PRP can stave off the detrimental health effects of aging and the  symptoms of menopause.
While medical aesthetics and feminine wellness is our passion, client care is our reason for being. We are dedicated to helping you discover the younger, healthier and more beautiful you from the inside out.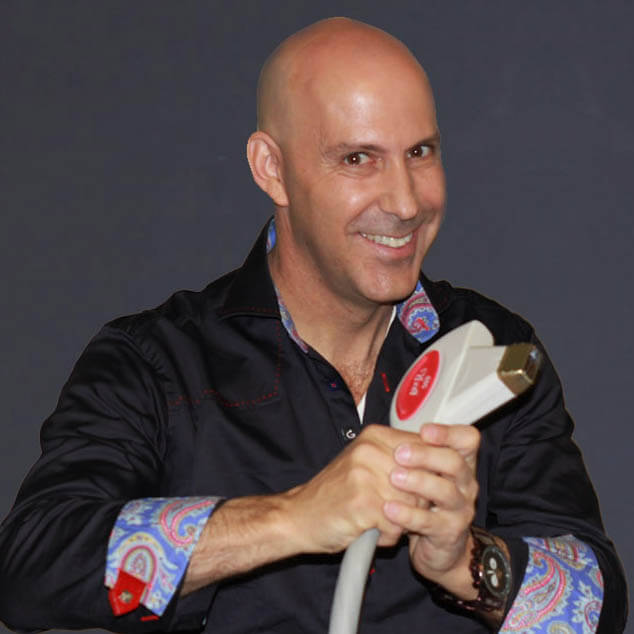 Louis Silberman
Louis J. Silberman is the CEO and Co-Founder of National Laser Institute, the pioneer of the medical aesthetics training industry and one of the largest educators in the country.