Put Your Best Face Forward

Put Your Best Face Forward
No matter where we are in life we all want to look and feel our best from the inside out. However, aging can greatly affect the way we feel on the outside. No need to fear, as it is easier than ever to fight the hands of time with revolutionary, anti-aging treatments. Put your best face forward with the HALO Hybrid procedure and love your youthful looking skin.
The HALO Hybrid is ideal for those who would like a completely customizable service that treats several skin concerns at once. Known as the overall rejuvenating laser facial, this procedure will have you loving your radiant and glowing results. 
Smooth and enhance the tone and texture of your complexion with this inclusive treatment. HALO Hybrid treatment is a breakthrough in the medical aesthetic industry due to the fact that it's an encompassing skin rejuvenation treatment. It is convenient because it treats several different skin blemishes in one procedure. Maximizing your time, cost, and results, so you can feel great about putting your best face forward.  
How it Works

 
The HALO Hybrid achieves its results by sending precision energy to the deeper layers of the epidermis. This state-of-the-art service promotes a faster healing time because the surface of your skin is mostly left untouched. Allowing for a much quicker healing time.
HALO not only provides superior results with minimal downtime, but it is also the first hybrid laser that uses both non-ablative and ablative wavelengths. Using this particular blend of technology, we provide advanced results without you even having to skip a beat. You will see and feel a notable improvement in the discoloration, tone, and texture of your complexion.
What to Expect
Most of our Beauty Insiders describe the HALO sensation as a slight prickling feeling against the skin. To avoid discomfort, your skin will be topically numbed, allowing 30 minutes for the anesthetic to set. Then, using motion tracking technology your face is measured to assure an evenly treated surface. The entire procedure is performed with a hand-held device that rolls over your skin section by section for beautifully retouched skin. 
Overall skin rejuvenation is possible with this "all-in-one" treatment. In addition, collagen and elastin production will be triggered for an even greater resistance to signs of aging. Hold back the hands of time by treating the skin at a deeper level with HALO.
Complimentary Consultation

 
Put your best face forward with the HALO Hybrid procedure! The National Laser Institute and Medical Spa would like to invite you to receive a complimentary consultation with one of our skilled technicians. During which, they will assist you in personalizing your very own skin care plan.
No matter your complexion or skin history you deserve to feel beautiful from the inside out. Call 800-851-0969 or click here to become a Beauty Insider and book your complimentary consultation today!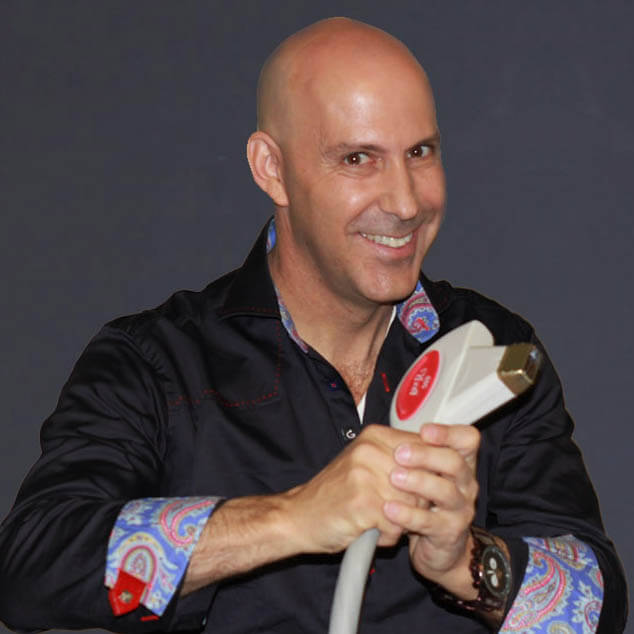 Louis Silberman
Louis J. Silberman is the CEO and Co-Founder of National Laser Institute, the pioneer of the medical aesthetics training industry and one of the largest educators in the country.