Anti-Aging Treatments

Anti-Aging Treatments
The beauty industry today is not what it once was. It used to be that in order to help hold back the hands of time invasive and dramatic procedures were needed. Now, thanks to technological advancements, keeping a youthful appearance is now easy than ever. Here are our three favorite anti-aging treatments that require no incisions, no downtime, and no going under the knife.
PDO Thread Lift

 
The PDO thread lift treatment works by using hypodermic needles loaded with synthetic sutures. These threads are gently injected beneath the epidermis to create a support system for the skin. They will grasp onto the loose folds of skin as they are repositioned and securely elevated. Once in place, the threads will provide instant lifting effects. In addition, they will begin a natural healing response to boost collagen for longer lasting results.
Not only is this treatment nonsurgical, but it provides an instant facelift as well! This immediate facelift procedure is ideal for those who would like to avoid surgery while still receiving similar results. The PDO thread lift is also great for those who have undergone previous surgeries and are in need of a few touch-ups or corrections.
Botox
Thanks to the modern medical aesthetic Botox treatment, we are able to step into tomorrow properly armed against fine lines and wrinkles. Not only can we smooth out current wrinkles with Botox, we can also prevent them. Feel confident and comfortable in the skin you're in as your next birthday rolls around. Keep life and vitality in your appearance with this anti-aging treatment.
Look and feel younger by enhancing your already beautiful features. Whether you wish to lift your brows, reduce "crows feet" or eliminate "elevens," Botox can help you achieve it. With this life-changing service, you can regain those youthful contours while reducing fine lines, wrinkles, and signs of aging.
Microneedling and PRP
Two treatments in one, the Microneedling and PRP procedure is fast becoming a go-to for anti-aging. This collagen induction therapy is proven to help with skin rejuvenation, acne scarring, and dark circles under the eyes. 
The process begins with a small sample of blood being taken from your arm and being placed in a centrifuge. Then, the advanced device separates your platelet-rich plasma from your other blood cells. Once separated, your PRP can be injected and microneedled back into your skin for amazing rejuvenating effects.
PRP with Microneedling treats the skin by preventing wrinkles while treating age blemishes, acne scars, stretch marks, and sagging skin. The power of both these treatments combined creates drastic and long-lasting, anti-aging results.
Our Facility

 
We invite you to discover these anti-aging treatments for yourself at The National Laser Institute and Medical Spa. Our trusted certified physicians, nurses, aestheticians, and laser technicians will meet with you to help achieve your dream results using the Gold Standard in medical aesthetic techniques. 
Call 800.851.0969 or click here to receive a complimentary consultation for any of our services provided. One of our expert skin care specialists will gladly help get you on your correct skin care path. Reserve your appointment today and get the beautiful, youthful complexion you have been dreaming about.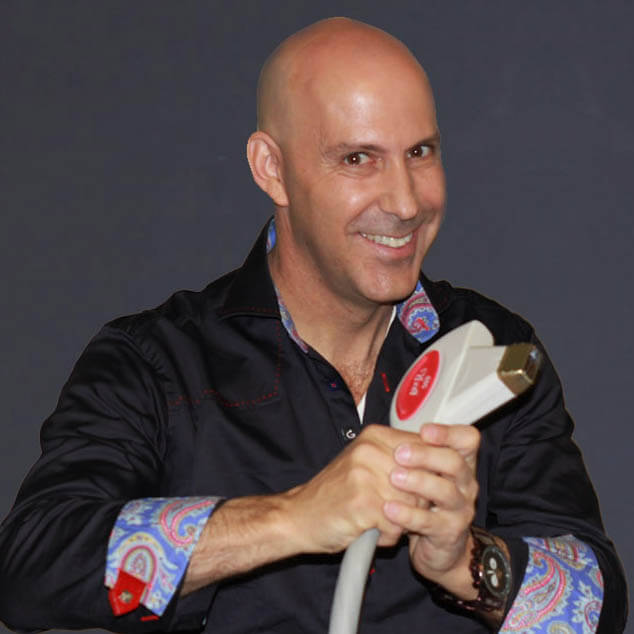 Louis Silberman
Louis J. Silberman is the CEO and Co-Founder of National Laser Institute, the pioneer of the medical aesthetics training industry and one of the largest educators in the country.