Remove Unwanted Tattoos
Did you know that 10% of Americans who have at least one tattoo say they don't like them? The National Laser Institute is a leading anti aging school and med spa with locations in Scottsdale and Dallas that remove unwanted tattoos for local residents and clients who fly in from around the world. 
"Laser tattoo removal is about second chances. And if you're lucky enough to get a second chance, wouldn't you take it? Our goal is to provide a brand new start for clients who are regretting tattoos by restoring their skin to a clean slate," says Louis Silberman, CEO, National Laser Institute.
Remove Unwanted Tattoos With The Experts at The National Laser Institute Med Spa
If you have an unwanted tattoo, you have come the right place. Laser tattoo removal is an incredible in-office procedure that will help you regain control of your appearance and reverse a mistake that has been a permanent fixture on your skin.
We will help you feel confident in your own skin again. For flawless, ink-free results, you can trust the experts at the National Laser Institute Med Spa. Our unparalleled commitment to your results combined with our expert care and technology will help provide a solution for you, especially if you are ready to remove unwanted tattoos.
Laser Tattoo Removal is generally done in a series of 12-20 treatments. Similar to laser tattoo removal, a cover up after laser tattoo removal typically can't be done in one session. If you are planning for a cover up, it will depend on how much ink is in your skin. The more old ink already in the skin, the less space there is for new ink to cover it. The best choice to prepare for a cover up tattoo is to visit the National Laser Institute Med Spa. Here's what Angela, one of our tattoo removal clients had to say about her experience.
"The staff were so professional and kind. My treatment went well and I am glad I chose to get my tattoo removal with them." – Angela, Scottsdale National Laser Institute Med Spa Client.
We invite you to renew the appearance of your skin with the removal of your unwanted tattoo. At the National Laser Institute Med Spa, we provide all forms of tattoo removal, including complete removal, partial removal, and fading to prepare for a cover up.
The National Laser Institute is the leading medical aesthetics school in the nation. We train physicians, doctors, nurses, nurse practitioners, and physician's assistants with the very best technology available in the market today. Our laser and cosmetic injectable instructors are overqualified experts who have been in the medical aesthetic industry for years.
If you choose to receive your laser tattoo removal treatment in our training environment, you will not only benefit from discounted pricing, you will receive your treatment from 4-5 students under the careful instruction of an overqualified instructor.  
Our instructors are industry experts, dermatologists, and plastic surgeons who are there to carefully guide our technicians in training as they get hands-on clinical experience in our luxury med spa. We intentionally offer a low student to teacher ratio with small class sizes so that you can be comfortable and confident with your treatment in the training environment.
You can also choose to have your laser tattoo removal in our private med spa where treatments are performed by the same experts who teach doctors, nurses, and laser technicians from around the world how to administer laser treatments!
The National Laser Institute Med Spa offers free consultations to all clients, new and returning. The National Laser Institute Med Spa is located at 16601 North 90th Street, Scottsdale, Arizona, 85260 and in Dallas at 3850 West Northwest Highway, Suite #1100, Dallas, Texas, 75220. We also offer destination events in a city near you.
Why not take advantage of our great prices and our world-class tattoo removal experts? At the National Laser Institute Med Spa, we are in the business of second chances and are here to help you remove unwanted tattoos. For more information or to schedule a free consultation, call 800-851-0969 or click here.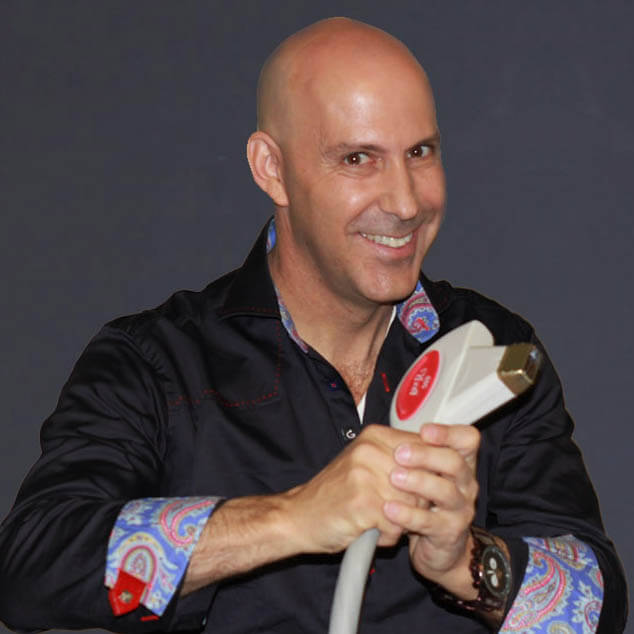 Louis Silberman
Louis J. Silberman is the CEO and Co-Founder of National Laser Institute, the pioneer of the medical aesthetics training industry and one of the largest educators in the country.