Red Carpet Skin Secrets
Lasers, oxygen therapy and radiofrequency treatments are the red carpet skin secrets that give celebrities their glow. Celebrities love these treatments because they make skin look flawless. In today's blog we'll show you how you can get the same treatments as the celebrities for that gorgeous glow without busting your budget!
Red Carpet Skin Secrets
Exfoliation, followed by oxygen therapy, and antioxidant infused oils boost radiance and smooth wrinkles just in time for awards season.  Our Intraceutical Oxygen Facial will give you a glow by cooling and calming the skin with therapeutic grade oxygen under hyperbaric pressure. In Hollywood, the Intraceutical Oxygen Facial costs $300. But at the National Laser Institute Med Spa, the Intraceutical Oxygen Facial is only $160 per treatment.
Collagen induction therapy minimizes the appearance of wrinkles leading to fresh glowing skin. Our Microneedling Treatment is the celebrity go-to collagen induction therapy which combats a variety of skin concerns including scarring, stretch marks, melasma and more. The principle behind Microneedling is the same as the Fraxel Laser, but at a fraction of the cost. This makes Microneedling a very effective and affordable way to achieve results you will love. At med spa's in Beverly Hills you can expect to pay $500. But at the National Laser Institute Med Spa, Microneedling is only $275 per treatment.
Non Surgical Skin Tightening treatments are popular before red carpet events because they provide a non surgical, non ablative alternative to more invasive procedures and surgery. And the best part? The results are instantly visible. If you want to correct skin laxity and improve skin quality, non surgical skin tightening will give you tighter and more youthful-looking skin in just a matter of minutes. The eLight nonsurgical skin tightening treatment uses cosmetic light technology that places heat energy effectively into the skin to produce maximum, anti-aging results with no downtime. In Hollywood, celebrities can pay thousands of dollars for skin tightening treatments. At the National Laser Institute Med Spa, eLight skin tightening is just $175 per treatment area.
Skin tightening treatments when combined with Microneedling, and application of an infusion of vitamins with oxygen all work together the lift, hydrate and rejuvenate the skin. At the National Laser Institute, aestheticians, nurses, and doctors travel from around the world to train and practice in our internationally acclaimed training and treatment facility. This unique feature enables us to offer the most cost-effective pricing in the industry. Visit our anti-aging academy for deeply discounted rates on treatments or receive your treatment in our med spa by the experts that teach doctors, nurses and laser technicians privately.
If you are looking for that extra little boost for more beautiful skin, we invite you to the National Laser Institute. You don't need to be a celebrity to become a beauty insider with our red carpet skin secrets. While medical aesthetics is our passion, client care is our reason for being. We are dedicated to helping you discover the younger, healthier and more beautiful you – from the inside out.
Happy Awards Season from the staff at the National Laser Institute Med Spa.  Give yourself the gift of gorgeous inspired by your favorite celebrities. Call 800.851.0969 or click here for your complimentary consultation with one of our skin care experts at the National Laser Institute Med Spa. Become a beauty insider with our red carpet skin secrets and reserve your appointment now!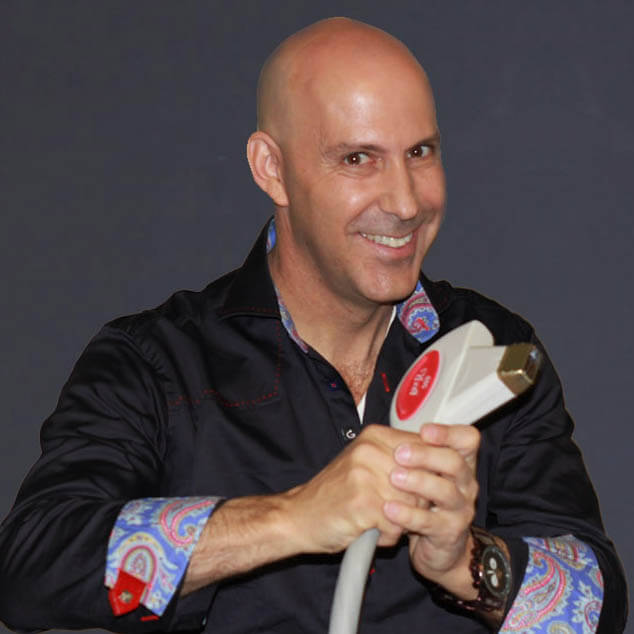 Louis Silberman
Louis J. Silberman is the CEO and Co-Founder of National Laser Institute, the pioneer of the medical aesthetics training industry and one of the largest educators in the country.