Rid Acne Scars at NLI
The winter chill can be brutal when it comes to our skin. Going from the chilly weather to dry, indoor heat causes the skin to become dehydrated. This dry skin can lead to irritation, flaking and cracking- thus becoming a breeding ground for bacteria.  And for those who are acne prone, it means the skin is under attack. And for those prone to acne, the skin is under serious attack.  Yet even after the fresh acne is gone, old scars may remain.
Thanks to NLI's advanced, safe, and effective cosmetic treatments utilizing laser technology, these scars can be a thing of the past.  And just in time for the summer sun!
NLI Med Spa offers two methods to combat these annoying scars: Photofacials and MicroLaser Peels.
Photofacial
Our photofacial skin rejuvenation is the perfect to remedy to rid old acne scars. This technology utilizes a series of intense pulsed light (IPL) treatments to dramatically reduce the appearance of irregular pigmentation. The light penetrates the skin and is absorbed by irregularly pigmented skin. These imperfections will darken and then flake off the skin over the course of a couple days leaving smooth, flawless results.
Typically people need between 4-8 treatments, depending on the severity of their acne.
MicroLaser Peels
The MicroLaser Peel uses a cosmetic laser and dermabrasion techniques to gently remove a thin layer of topical skin. By doing this, the dead layer is taken away, giving cells the opportunity to heal and regrow. This then increases collagen and rids imperfections/pigmented acne scars. It also helps reduce fine lines and wrinkles, while improving tone and texture.
Results can be seen almost instant, although it does take between 2-4 days for signs of redness to go away.
Contact Us!
At NLI Med Spa, our expert laser professionals offer clients consultations in order to determine their skin problems, their idea skin care goals, and then discover which cosmetic laser treatment would be ideal for their individual, unique situation. We've been in the medical aesthetics industry for years and have earned an A+ rating at the BBB as well as a number of starred reviews. Our expert medical professionals and laser technicians take the utmost care when it comes to clients skin care, giving them the results they desire.
To learn more about laser for acne scars or National Laser Institute, please call 480.290.7333 for our Scottsdale location or 214.252.7800 for our Dallas location.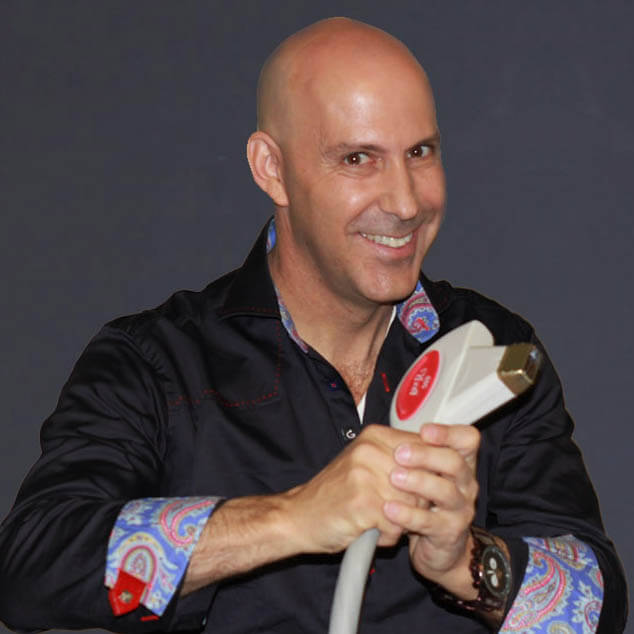 Louis Silberman
Louis J. Silberman is the CEO and Co-Founder of National Laser Institute, the pioneer of the medical aesthetics training industry and one of the largest educators in the country.