What is the Right Lip Injection Price?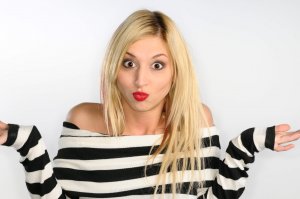 As one of the most prominent features on the face, our lips can change the way we feel about ourselves when looking in the mirror. Issues with your lips can stem from an assortment of problems. From simply disliking the shape of your lip or smile to signs of aging with sagging and wrinkling, lip injections can correct a variety of concerns. We offer non-surgical, non-invasive lip injections. In addition, we have competitive pricing and a trained, professional medical team. If you weren't born with plump, luscious lips, you can get them in a secure, fast, and effective way. Contact our staff at NLI MedSpa to get the best lip injection price!
What Are Lip Injections?
Lip injections are safe, effective procedures to add volume and reshape or redefine the lips. Creating a natural-looking plump lip, injections last roughly 6-12 months with some clients seeing results almost immediately! It's important to keep in mind that the longevity of injectables are determined on a person-to-person basis. This depends on the quantity of filler, product, and your metabolism. In both offered injection types, Juvederm and Restylane, each contains a clear gel-like substance of hyaluronic acid, which is already naturally found in the body. In some studies, scientists have proven that by injecting hyaluronic acid into the lips, it will naturally prompt and induce the skin the produce more natural collagen. Which in return, helps maintain a natural plump pout to the lips.
What Can I Expect from Lip Injection Appointment?
At NLI MedSpa, you can expect quality care and results paired with the right lip injection price. Your appointment can last anywhere from 15 minutes to an hour. You will first have a pre-procedure discussion with your medical aesthetic injector on your expectations from treatment, problem areas, or biggest concerns, and any previous medical cosmetic procedure you have had done. Your service provider will determine that you are a good candidate for lip injections. You will be slightly numb to help with any discomfort.
Treatment Recommendations
Pre-Procedure
You will have a pre-appointment consultation where your service provider will explain your pre-treatment guidelines and go over the right lip injection price. Most importantly, refrain from taking blood thinners of any kind, including Ibuprofen, Asprin, and alcohol, for at least 7 days prior to treatment. This will reduce your likelihood of bruising and bleeding from your injections.
Post-Procedure
It's important to stay hydrated before and after treatment and know that swelling and bruising are very common and completely normal, and may last for a couple of days post-treatment. Confirm with your medical aesthetic injector, but you should be able to resume your normal daily activities right after treatment. Refrain from working out or doing activities that increase blood flow to the lips for at least 24 hours. Your aesthetic injector may want to schedule a follow-up appointment weeks after to ensure you received the results you were expecting.
Common Side Effects:
Swelling and bruising that can last up to 10 days
Redness and pain at the injection site
Lumps and bumps in the lips
Infection
Scarring or stiffness in the lips
Importance in Quality Care
One thing to never be thrifty with when getting medical cosmetic procedures is the safety, professionalism, and experience of your injectors. It's important to keep in mind that any astronomically low prices you see offered online or in ads, likely aren't being injected by medically trained professionals. You could risk serious infection and side effects by trying to get a cheaper treatment. Make sure your lip injection price is comparable to others in the market and your injectors are medically trained.
Lip Injection Prices
Like most elective cosmetic procedures, lip injections are not covered by medical insurance. Although, NLI MedSpa is unique and offers affordable options for each individual. Your lip injection price can vary on many factors and you should always understand the risks of going with a cheap option. We guarantee quality service with years of experience, competitive pricing with others in the industry, and monthly VIP deals.
Interested in learning more about lip injection prices or other aesthetic medical procedures? We offer your choice of virtual consultations from the comfort of your home or in-person complimentary consults. Click here to schedule yours!