Scottsdale Staycation
According to Forbes.com, 19 percent of Americans are NOT planning a summer vacay.  If you find yourself in this group, may we suggest some summer fun right in your backyard?  A staycation perhaps?  Or maybe a SPAcation at National Laser Institute Med Spa?
Low cost low stress activities close to home are a no brainer, especially if you are on a tight budget.  The very best vacation venues for day-trippers work best if you live in or near areas that meet the following criteria: sun, surf, sand, sightseeing, shopping, spa's, swimming pools, worldclass nightlife and cuisine.
Scottsdale Staycation
WalletHub released it's 2015's Best & Worst Cities for Staycations. Unwinding is the essential element to creating a rewarding staycation. You have to lock away your cell phone and throw away the key.  Put yourself on the proverbial island and take the mental break that you deserve. If you can't do this, the stumbling block of not psychologically checking out cancels out the cost savings of a staycation.
The best staycation locales were ranked on metrics like the access to golf and tennis courts, inexpensive movie and bowling venues, the number of spa and wellness centers, and the cost of hotels. 
The Best Cities For Staycations Include:
1. Orlando, FL
2. Atlanta, GA
3. Cincinnati, OH
4. Scottsdale, AZ!!!
5. Boisie City, ID
6. St. Louis, MO
7. Pittsburgh, PA
8. Tampa, FL
9. Portland, OR
10. Las Vegas, NV
If you live in Scottsdale, you're in luck! If you don't live in Scottsdale, we invite you to spend your summer vacation with us in the sun.  Turn your vacation into a SPAcation at National Laser Institute Med Spa.  Scottsdale is a luxury destination with an average of 314 days of sunshine per year.  Enjoy world class dining, golf, car and horse shows, art galleries, spa's, shopping, nightlife, hiking, and pools. Get a charge out of taking a day trip to the Grand Canyon for some white water rafting.  Delight in miles of local hiking and biking trails. Eat up and drink in the best views of the Valley, and luxuriate at National Laser Institute Med Spa.
National Laser Institute is the inaugural anti-aging academy in the country.  We certify physicians and nurses from all over the world in innovative medical aesthetic technologies inclusive of laser, IPL, and cosmetic injectable treatments. Discover the new you at National Laser Institute.  Trust our certified physicians, nurses, aestheticians and laser technicians to create your dream results using the Gold Standard in innovative aesthetic techniques. Stop by our anti-aging institute for discounted pricing on treatments or experience your treatment in our med spa by the professionals that educate doctors, nurses and laser technicians privately. Become a beauty insider on your staycay and reserve your appointment now!  Call 800.574.8377 or click here and receive a free consult with one of our genius beauty guru's.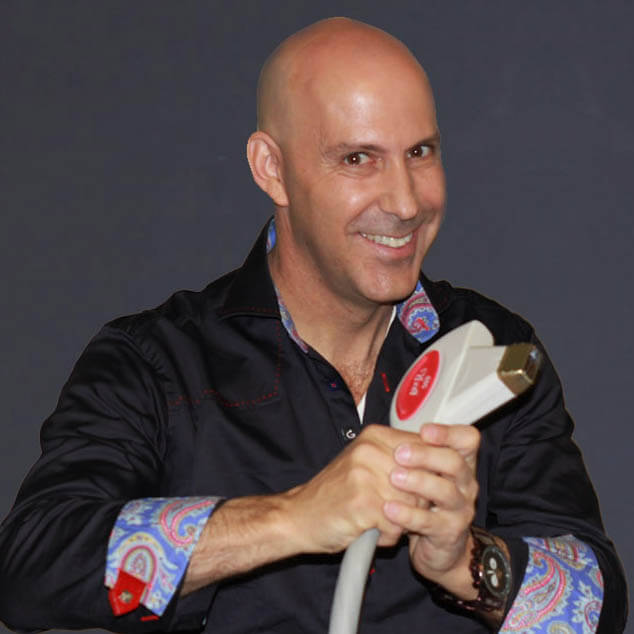 Louis Silberman
Louis J. Silberman is the CEO and Co-Founder of National Laser Institute, the pioneer of the medical aesthetics training industry and one of the largest educators in the country.