Second Chances

Second Chances
Getting a tattoo is a big commitment, a long-lasting one that takes thought and preparation. However, some tattoos are done on acts of impulse, spontaneity, or compulsion. No matter how you received your ink, you may be regretting getting it at all. At the National Laser Institute and Medical Spa, we believe in second chances. With our laser tattoo removal treatment, you get another shot at a fresh start. 
When it comes to removing your undesired ink, it is completely customizable based on your tattoo. Depending on if you desire complete or partial removal, the size, and the colors used, we will tailor form your treatments. You no longer have to live with unwanted or outdated artwork. Both men and women are reclaiming their skin with this laser tattoo removal procedure. 
"Laser tattoo removal is about second chances. And if you're lucky enough to get a second chance, wouldn't you take it? Our goal is to provide a brand new start for clients who are regretting tattoos by restoring their skin to a clean slate," says Louis Silberman, CEO, National Laser Institute.
What to Expect

 
Laser tattoo removal feels like a rubber band lightly snapping against your skin. To minimize any pain or discomfort, a topical numbing cream is applied to the treated area. Once numb, a laser is used to break up and shatter tattoo ink particles within the skin. Therefore, removing the ink from the cell themselves, and allowing them to be eliminated over time. The lymphatic system takes over and distinguishes the ink as foreign matter and drains it gradually through the body.
Laser tattoo removal is generally done in a series of 12-20 treatments. Whether you desire a cover-up or full removal, typically it can't be done in a single procedure. Also, if you are planning for just a cover-up, it will depend on how much ink is currently in your skin. The more old ink present, the less space there is for new ink to cover it. 
At The National Laser Institute and Med Spa, we offer all forms of tattoo removal, including complete removal, partial removal, and fading to prepare for a cover-up.
Complimentary Consultation
Receive a complimentary consultation to meet with one of our highly trained laser technicians. During which they will determine how many treatments you may need. See for yourself how safe, effective, and easy it is to remove your unwanted tattoos. Eliminate your ink with Laser Tattoo Removal and take advantage of second chances.
The National Laser Institute and Medical Spa is here to help you regain control of your skin and let go of past regrets. Furthermore, call today at 800-851-0969 to get scheduled for your consultation in either Dallas, Texas or Scottsdale, Arizona. Don't forget to ask how you can become a Beauty Insider to receive the latest news on treatment, specials, and spa offers.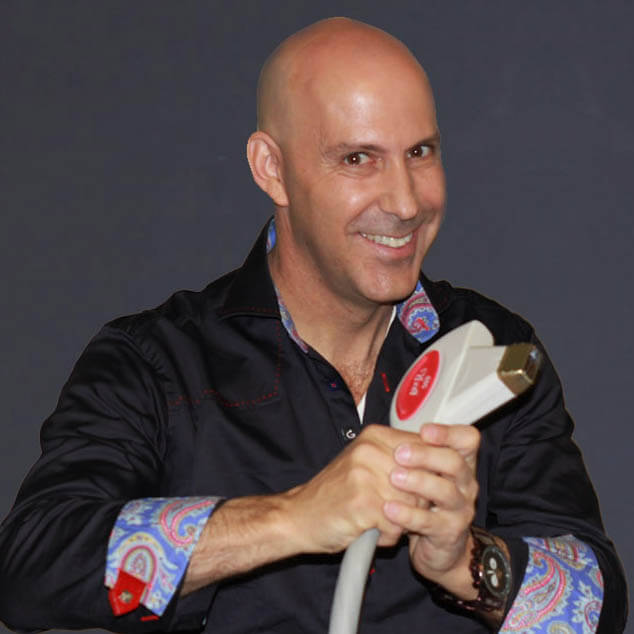 Louis Silberman
Louis J. Silberman is the CEO and Co-Founder of National Laser Institute, the pioneer of the medical aesthetics training industry and one of the largest educators in the country.