Sexy Summer Legs

Sexy Summer Legs
The temperatures are rising, and with that comes a little more leg. Feeling great in your new shorts, skirt, or swimsuit can really add that extra boost of confidence to your step. From silky smooth, to tone and tight here are three treatments we recommend to achieve your dream sexy summer legs.
Sclerotherapy 
Sclerotherapy is a spider vein removal treatment that is ideal for upper legs, thighs, and feet. This procedure is safe, effective and requires no anesthesia or incisions. Eliminating those little red and blue webs from your life and legs can have a huge impact on your self-confidence. Furthermore, you deserve to feel amazing in any and all clothing you decide to wear this summer.
This procedure involves receiving injections of a saline-based solution. Combined with medicinal compounds called sclerosants, this treatment removes and closes down the vein for good. The blood is effectively and safely rerouted to healthier veins. Your body will then reabsorb the closed down vein which will gradually begin to fade over time. Depending on the size and area you would like treated, anywhere from one to five sessions may be recommended.
Laser Hair Removal 
Lasering away unwanted hair works on all skin types. And since everyone's goals are different, our skilled laser technicians will create a custom plan just for you. However, usually, around 6 to 10 treatments are required for optimal results. You will really start to see and feel smoother legs after about your third treatment. Your hair will gradually stop growing as it becomes lighter and sparser.
Achieve your smooth sexy summer legs at our industry-leading medical spa. Our trained team of professionals will expose your hair follicles to pulses of laser light. The heat targets the melanin in your hair, destroying the follicle. In addition, not only is the hair removed for now but it also eliminates future growth as well. Also, say goodbye to razors, bumps, knicks, and razor burn and hello to a smooth hair-free summer.
Coolsculpting 
This body contouring procedure involves no needles, no downtime, and no surgery. Furthermore, it provides undeniable results in the reshaping and redefining of your thighs and legs! Tone those areas that diet and exercise alone simply cannot reach.
Coolsculpting is the only FDA cleared, fat reduction treatment that is entirely nonsurgical. By using controlled cooling, we are able to safely remove and eliminate stubborn fat. Furthermore, the unwanted cells are frozen, causing them to crystallize and die. Over time, they are absorbed and removed by the lymphatic system. Tighten up that little extra leg jiggle this summer and love the skin you're in!
The National Laser Institute and Med Spa
With all our procedures, everything is completely customizable to your desires and long-term goals. From smoother skin to a clearer complexion we are here to help you achieve it. In addition, many of our treatments can be paired together, or done on the same day to maximize your valuable time.
Schedule your appointment at the National Laser Institute today, and receive a complimentary consultation. During which you will discuss your goals with a licensed medical aesthetics provider. Call 800-851-0969 or click here to attain the sexy summer legs you are dreaming about this season.
Discover these and other amazing treatments at our state of the art facility. Also, our gold standard medical aesthetic facility and dream team is ready to assist you in achieving the legs, walk, and confidence you have always wanted. Also, don't forget to ask how to become a Beauty Insider for additional tips, deals, and promotions.
SaveSaveSaveSaveSaveSave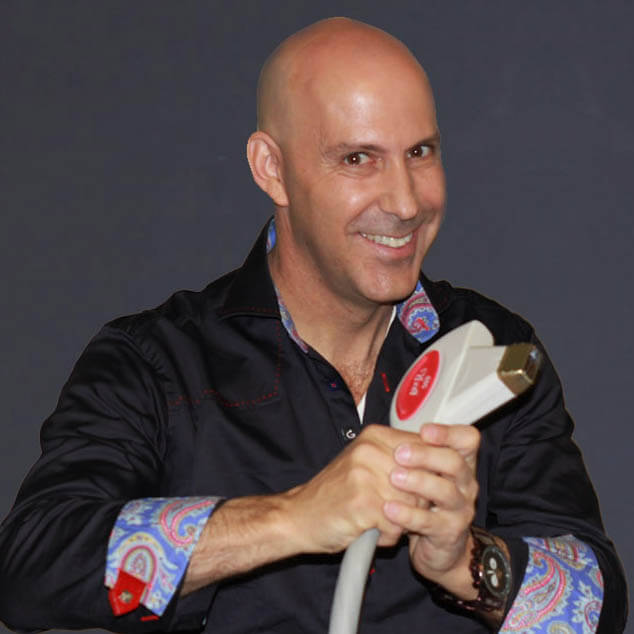 Louis Silberman
Louis J. Silberman is the CEO and Co-Founder of National Laser Institute, the pioneer of the medical aesthetics training industry and one of the largest educators in the country.