SkinMedica Retinol Product Review
At National Laser Institute Med Spa we believe good skin care starts with a skin care professional. As a SkinMedica authorized medical spa, our physicians are experts at unlocking your body's natural healing and restructuring properties to help you achieve and maintain healthy skin. All of our products are part of a medically supervised skin care regimen. Our physicians will:
– Help determine which treatment regimen is best for you based on your skin condition, previous procedures and lifestyle
– Analyze your skin care routine and help you understand what's working
– Help determine what you can do to further enhance the health-and beauty-of your skin
SkinMedica Retinol is a good starting point if you are new to anti-aging products. The retinol complex is clinically tested and available in three strengths. It's enclosed with an advanced proprietary antioxidant complex and targeted delivery system enhancing the feel of skin texture through exfoliation and skin rejuvenation. The proprietary antioxidant complex helps to reduce irritation and delivers a targeted release of retinol.
Appropriate for all skin types, SkinMedica retinol enhances skin tone, texture and elasticity. You will find a diminished appearance of fine lines and coarse wrinkles. It's best to apply the retinol to your face, neck and chest in the evening after washing your face and before applying your moisturizer. If you have never used a retinol product before, begin twice a week two to three days apart, and increase the frequency slowly until daily use is tolerated.
Benefits include:
– Skin feels smooth and refined
– Minimize the appearance of fine lines and wrinkles
– Reduce and brighten the appearance of dark spots resulting in a more even skin tone
– Enhance skin texture
SkinMedica has a high patient satisfaction rating:
100% said it made their skin feel firmer and tightened after 12 weeks
92% said it made their skin look brighter and healthier after 12 weeks
It's important to not use retinol if you are pregnant, lactating or planning to become pregnant. Mild redness, peeling and irritation are expected when using this product. Use a sunscreen and limit sun exposure while using this product and for a week following.
National Laser Institute Med Spa offers a variety of medical grade skin rejuvenation products for a radiant complexion. Many of these products go hand-in-hand with our advanced cosmetic laser, radiofrequency, and IPL services. To find out what product or service would be the best fit for your skin, call 800.574.8377 or click here and receive a free consultation with one of our expert skin care specialists.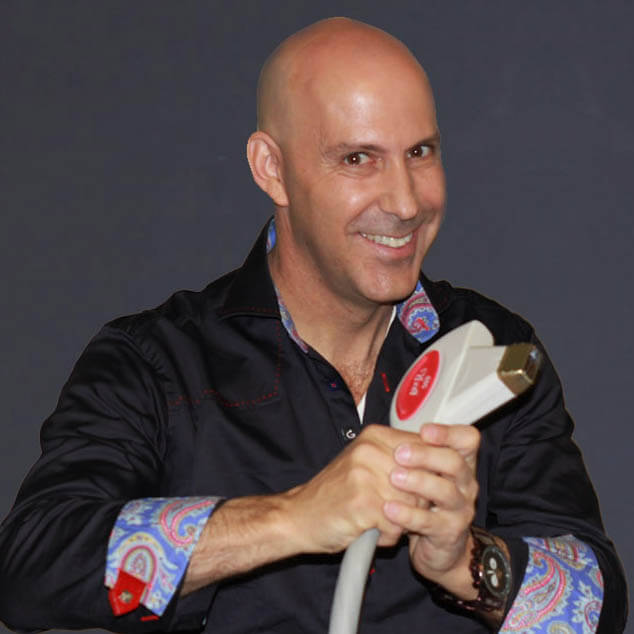 Louis Silberman
Louis J. Silberman is the CEO and Co-Founder of National Laser Institute, the pioneer of the medical aesthetics training industry and one of the largest educators in the country.