Spa Treatments For Men
If you are a man who has all the neckties and "World's Greatest Father" mugs in the world, you may want to hint for a gift you can experience like spa treatments for men. If you are hoping for an experience rather than a tangible gift, your loved ones may want to consider the gift that keeps on giving: spa treatments for men at the National Laser Institute Med Spa. 
Spa Treatments For Men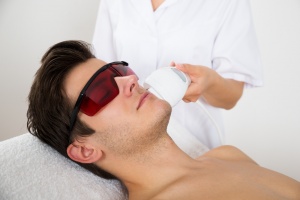 Even if you like to keep it low key when it comes to celebrations and gifts, spa treatments for men are not only a luxury, they are a practical necessity. While spa treatments are popular gifts for women, men also like to be pampered with spa services. According to a recent study, approximately 18.4 percent of Father's Day spending is geared toward personal care gifts. This is equal to the amount spent on sporting goods and leisure items. Each of these categories this year represents about $780 million nationally.  
At the National Laser Institute Med Spa, men of all ages come for spa services year round. We find that our male clients gravitate toward what they consider manly treatments, including laser hair removal, tattoo removal, and Botox. They really enjoy the service and the best part is they continue to feel good after their service.
"Many of our male clients first come to our med spa at the suggestion of a wife or girlfriend, but feel at home once they realize the experience is simply a more luxurious version of services they might find elsewhere.  They like the practical results they experience like no more shaving because they had a series of laser hair removal treatments.  Or no more tattoo's because they were able to finally get laser tattoo removal. While many of our male clients like to get their bodies beach ready by having laser hair removal done on their chests or backs, our male clients also get Brotox, a Botox treatment designed for men to look and feel refreshed," says Louis Silberman, CEO, National Laser Institute.
The National Laser Institute trains doctors, nurses, aestheticians, and laser technicians from around the world in the most advanced medical aesthetics techniques and technologies. You can choose to visit our anti-aging academy for deeply discounted rates on treatments or to receive your treatment in our private med spa by the experts that teach doctors, nurses and laser technicians. This choice will give you flexibility on pricing that you can't find at other med spas around the country.
If you are thinking about trying our cosmetic procedures for men, consider the following reviews from our Dallas and Scottsdale clients.
Spa Treatments For Men Reviews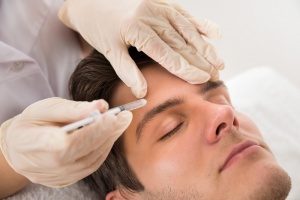 "Shelley was fantastic! Very professional and detail oriented. I would highly recommend National Laser Institute Spa and the services that they provide." Joe L., National Laser Institute Med Spa Scottsdale Client

"Always great, professional service. I only trust NLI with my hair removal needs." Bryan G., National Laser Institute Scottsdale Client

"Process was simple. Great customer service and for a great price as well." Cedrick W., National Laser Institute Med Spa Dallas Client.

"Monica, the school instructor, demonstrated my photofacial for the students and was exceptional. Knows her profession, professional and caring behavior, and goes the extra mile for the client. Outstanding experience." Brian G., National Laser Institute Dallas Client
The National Laser Institute Med Spa is the number one choice for spa treatments for men. With locations in Scottsdale and Dallas, we also offer destination events in Boston, Philadelphia, Chicago, and Nashville. Call 800-851-0969 or click here for your complimentary consultation to discover which spa treatments for men we can customize for your needs. We look forward to working together with you to achieve your dream results at the National Laser Institute Med Spa.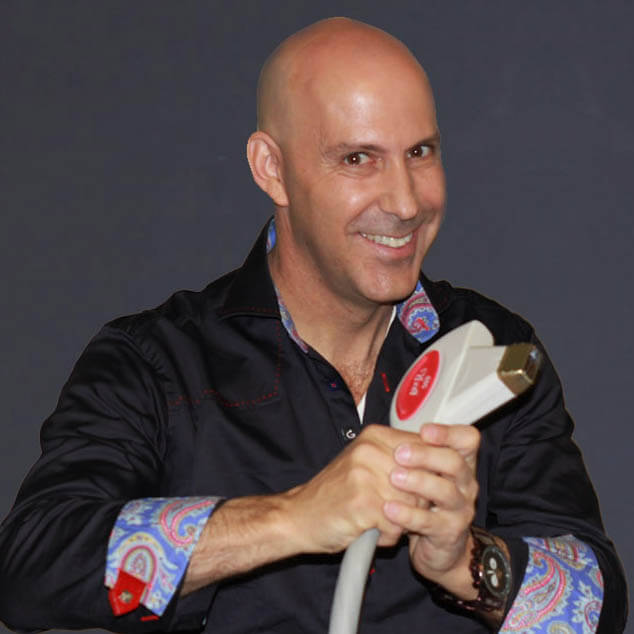 Louis Silberman
Louis J. Silberman is the CEO and Co-Founder of National Laser Institute, the pioneer of the medical aesthetics training industry and one of the largest educators in the country.