PCA Skin Care For All Seasons
As the weather changes, so do the needs of your skin. Your skincare routine should change seasonally if you desire healthy, radiant skin. Continue reading for a customized PCA Skin Care regimen paired with our laser and light-based treatments to help your skin thrive no matter what the season.
SPRING SKIN CARE
Spring is a time to start preparing for summer and recovering from the winter. Hydration, exfoliation and liberal sunscreen application as the weather begins to heat up is key. Look for alpha hydroxy and beta hydroxy acids, which help replenish dry skin. You'll want to use a moisturizer with glycolic acid to gently remove dead skin cells and exfoliate to get rid of dry, rough skin left over from winter.
PCA Skin Gentle Exfoliant is a light and creamy cleansing scrub that will exfoliate and polish your skin. It's exfoliating properties lift away dead skin cells using jojoba seed oil for weightless hydration you can use at home.
PCA Chemical Peels will deeply exfoliate your skin. This level of exfoliation can not be attained at home and is performed by an aesthetician in a med spa environment. Chemical peels eliminate pigmentation and signs of aging to help you maintain a flawless complexion. The unique combination of elements in the PCA Chemical Peel creates powerful results with virtually no pain and minimal downtime. This chemical peel treats hyper pigmentation and melasma.  It reverses sun damage and signs of aging. You will see a big improvement in your skin tone and texture; acne and scars will be cleared. Collagen growth and elastin production is stimulated and the appearance of pores is reduced. We can customize the depth and level of chemical peel to the results you desire.
SUMMER SKIN CARE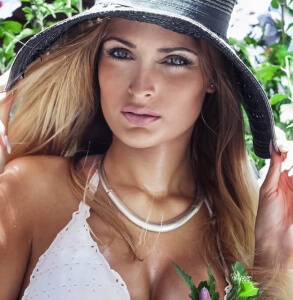 During the summer months, the weather gets hot, and as a med spa it is our duty to help you protect your skin. When choosing a sunscreen for your face, look for ingredients like titanium dioxide and/or zinc oxide. These ingredients work by physically blocking the UV rays from penetrating your skin. This type of sunscreen is also better for your skin because it is not a chemical sunscreen. As the heat of summer increases, so does your sweating. Your summer daily skin care routine should involve exfoliating dead skin cells and gently cleansing oily skin to unclog pores.
PCA Skin Facial Wash invigorates your skin as it eliminates, dirt, debris, excess oil and makeup, leaving your skin soft, supple and pH balanced. Ideal for normal, sensitive and rosacea-prone skin, it's non-irritating and paraben-free formula gently exfoliates with lactic acid. Aloe vera and allantoin soothe the complexion leaving it fresh, clear and calm.
PCA Skin Clearskin is a nourishing, light moisturizer that hydrates, calms and soothes normal to oily, breakout-prone and sensitive skin. It is quick-absorbing, and does not feel oily. This moisturizer reduces discolorations due to breakouts and it's targeted ingredients balance moisture levels. In the summer months, your skin can get oily and you may experience breakouts.  This product contains plant extracts that purify and calm your skin.
eMatrix Skin Rejuvenation is an in-office treatment which boosts collagen, removes scars, and corrects wrinkles.  This treatment also improves skin tone, texture and it tightens your skin using non-invasive radio frequency technology. eMatrix treatments have been shown to be very safe, with no significant negative side effects and are safe for all skin types. eMatrix uses sublative technology which provides minimal downtime and maximum results. You will see visible improvements after each session.
FALL SKIN CARE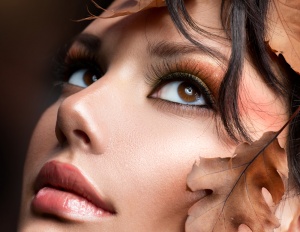 Fall is a great time for treating sun damage left over from the summer. Exposure from the sun can lead to an increase in hyper pigmentation or melasma in skin types that are prone to developing pigment changes. Melasma should be treated with a combination of topical skin care products and microneedling treatments.
PCA Skin Intensive Brightening Treatment is the ultimate pure retinol night time treatment for those with discoloration. This powerful nightly treatment creates an even, bright and radiant complexion using pure retinol, resveratrol and niacinamide. This product will promote a healthy glow while improving discoloration. It contains potent, stable ingredients in a patented Omnisome delivery system to carry ingredients deeper into the skin for superior results.
PCA Skin C-Quench Serum will protect your skin from free radical damage and pollutants. This  gentle and strengthening antioxidant serum with lilac stem cell extract and resveratrol will make your skin glow.
Microneedling Treatments will stimulate collagen and elasticity to smooth wrinkles and plump up your skin with minimal downtime. This highly effective anti aging treatment is performed in-office and will help your skin thicken to reduce the look of broken capillaries and it's an amazing treatment for melasma. Your skin tone will be evened out and hyper pigmentation will be diminished. Fine lines and wrinkles and any crepey texture will also be smoothed. Firmness of your skin will increase and the appearance of acne scars will be reduced. The channels created by the microneedles create a conduit for any substance applied to your skin including hyaluronic acid, retinol, your own platelet rich plasma, and other anti aging products. Microneedling optimizes the effectiveness of anti aging products by 3000%!  
WINTER
Given the harsh, dry weather associated with winter, the objective of winter skin care is to protect your skin from the cold and dry elements. You will want to choose skin care products that moisturize, hydrate, exfoliate and plump up collagen.
PCA Skin Creamy Cleanser is a gentle, hydrating cleanser which effectively removes dirt, debris and makeup without stripping your skin of necessary moisture. It contains beneficial oils that will leave your skin smoother and firmer. This creamy, soothing cleanser will leave your skin soft and not tight. You will have radiant, younger-looking skin, which is a bonus during the dry winter months.
PCA Skin Therapeutic Salicylic Acid Mask Treatment is a light salicylic acid which will help exfoliate and clear clogged pores. It contains 20% Salicylic Acid, Hydrolyzed Candida Saitoana Extract, Cascarilla Bark and Wild and Sweet Cherry Extracts, and vitamin E.
PCA Skin ReBalance is a nourishing, light moisturizer that hydrates, calms and soothes normal to sensitive skin. This hydrating formula helps keep your skin calm and balanced. It's powerful antioxidant protection offers a unique, feather-light texture not common in other moisturizers.
Photofacial Treatments also known as IPL treatments target red spots like broken capillaries, and brown spots, also known as hyper-pigmentation caused by age and sun damage. IPL treatments also trigger the production of collagen and elastin, which will plump up your skin to give you a fresher and younger look.
National Laser Institute Med Spa & PCA Skin Special Offer
In summary, the skin care common denominator for all seasons is to prevent aging, and look your best by avoiding damaging UV rays. The key to achieve this is a good medical grade sunscreen to wear 365 days a year.
PCA Skin Weightless Protection Broad Spectrum Sunscreen provides UVA/UVB protection with ultra-sheer zinc oxide, and the antioxidants milk thistle and caffeine. Its unique, quick-absorbing and light finish makes Weightless Protection Broad Spectrum SPF 45 ideal for those with oily or breakout-prone skin, and those who dislike the feel of traditional sunscreen products.
PCA Skin professional products are administered by licensed healthcare professionals that have been trained and certified by PCA Skin to use them. The rigorous training provided by PCA Skin allows our skin care professionals to select and customize the treatments that best address your individual skin care needs.
We invite you to experience skin care for all season at the National Laser Institute Med Spa. Call 800-851-0969 or click here for your complimentary skin care consultation. Our experts will provide you with a PCA Skin care plan paired with our laser and light-based treatments customized for your skin type and lifestyle. While medical aesthetics is our passion, client care is our reason for being. We are dedicated to helping you discover the younger, healthier and more beautiful you – from the inside out.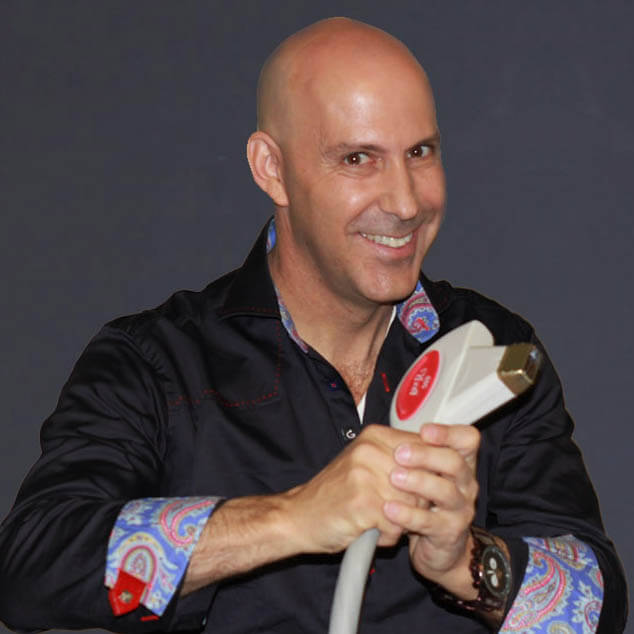 Louis Silberman
Louis J. Silberman is the CEO and Co-Founder of National Laser Institute, the pioneer of the medical aesthetics training industry and one of the largest educators in the country.