February Spa Specials!
Happy February! Here at the National Laser Institute, we have three amazing specials running during this month of love! We have deals on Photofacial treatments, Skin Resurfacing, and Laser Hair Removal. If you've been wanting to try any of these treatments then treat yourself this month and try one out! You definitely won't regret the amazing results you'll see and the money you'll save by taking advantage of one of these specials!
Red Is For Roses, Not Your Cheeks
During this Valentine's day season make sure the only thing that's red is the flowers you're receiving – not your skin! If you're looking to get rid of sun damage, rosacea, broken capillaries, acne scarring, freckling, and age spots then a Photofacial treatment is the perfect thing for you! Damage on your skin is one of the first signs of aging. With a Photofacial treatment, you can reverse those signs of aging and get back to having clear, youthful-looking skin. For the month of February only if you purchase two Photofacial treatments then you get one FREE (you save $295)!
Kiss Wrinkles Goodbye
Looking for more treatments to keep you youthful? For the month of February, you can purchase our Lip Line treatment or any Skin Resurfacing treatment for 20% off the original price, and you'll get a FREE Hyaluronic Acid Lip Booster on top of that! This is a special you definitely want to take advantage of! If you hate the look of wrinkles around your lip line then a Lip Line treatment is the perfect thing for you. This highly effective treatment smooths wrinkles and vertical lines on the upper lip and around the mouth, promotes new collagen formation and restores a youthful appearance to the lips. You won't have to worry any longer about lines around your lip with this treatment. Your lips will look smooth and wrinkle-free!
Break Up With Your Razor
Over the course of a woman's lifetime, she will spend 72 days shaving her legs. That comes out to around 1,728 hours! That's crazy! Don't waste your time away shaving your legs. Getting Laser Hair Removal leads to a massive reduction in hair growth and your days of spending extra time in the shower shaving will be long gone! If you've been wanting to try Laser Hair Removal, but you've been hesitant to do it, then take advantage of our February Laser Hair Removal special. Buy two Laser Hair Removal treatments and get one absolutely FREE (equal or lesser value)! We promise breaking up with your razor is something you won't regret!
If you're interested in getting booked in for one of these specials give us a call at 1-800-851-0969! We'd love to get you set up for an appointment with one of our medical professionals! We have locations in Dallas, TX, Scottsdale, AZ, and soon Chicago, IL!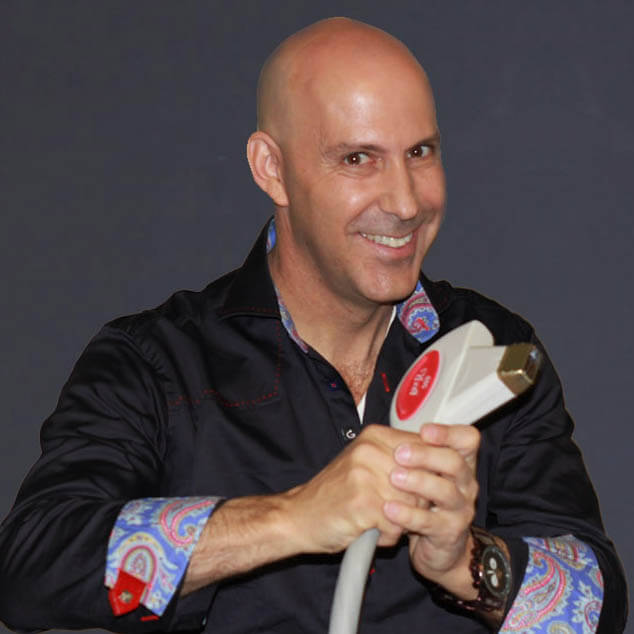 Louis Silberman
Louis J. Silberman is the CEO and Co-Founder of National Laser Institute, the pioneer of the medical aesthetics training industry and one of the largest educators in the country.