Spider Vein Removal Treatment

Spider Vein Removal Treatment
Sclerotherapy is a spider vein removal treatment that is most commonly used on the upper legs, thighs, and feet. This procedure is effective, safe and requires no incisions or anesthesia. Reducing those obnoxious, little red and blue webs from your life and legs can have a huge impact on your self-confidence. Furthermore, you deserve to feel your best in any and all clothing you decide to do this summer.
How it Works
The spider vein removal treatment with sclerotherapy is a minimally invasive procedure that removes those unsightly and irksome spider veins. Sclerotherapy involves an injection of a saline-based solution along with medicinal compounds called sclerosants. The solution is injected directly, using a very fine needle, to safely collapse the vein. Clear, flawless, and beautiful legs are just a few injections away!
Your blood will be safely rerouted and guided to healthier veins. The recently closed vein will slowly begin to fade over time as your body reabsorbs it. Therefore, obtain clear and beautiful legs with this Sclerotherapy treatment. In addition, close down and erase those spider veins for good with this life-altering service. Not to mention, love your legs again, and love showing them off!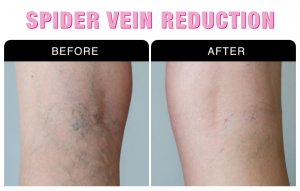 Complimentary Consultation

 
Receive a complimentary spider vein removal treatment consultation and walk your most confident walk with Sclerotherapy. Our professionals at the National Laser Institute and Med Spa would be glad to help you in answering any further questions you may have regarding this procedure. To begin your journey on your spider vein removal treatment call us at 800-851-0969 and feel confident wearing anything.
Schedule your appointment at the National Laser Institute today. During which, you will discuss your goals and desires with a licensed medical aesthetics provider. The number of treatments recommended will depend on the size and quantity of your current spider and varicose veins. Click here to enjoy the sexy summer legs you have been dreaming about this season!
Our Facility

 
Discover the spider vein removal treatment and other amazing services at our state-of-the-art facility. Furthermore, our gold standard medical aesthetic facility and dream team are ready to assist you in achieving the legs, walk, and confidence you have always wanted. Also, don't forget to ask how to become a Beauty Insider for our additional monthly tips, deals, and promotions.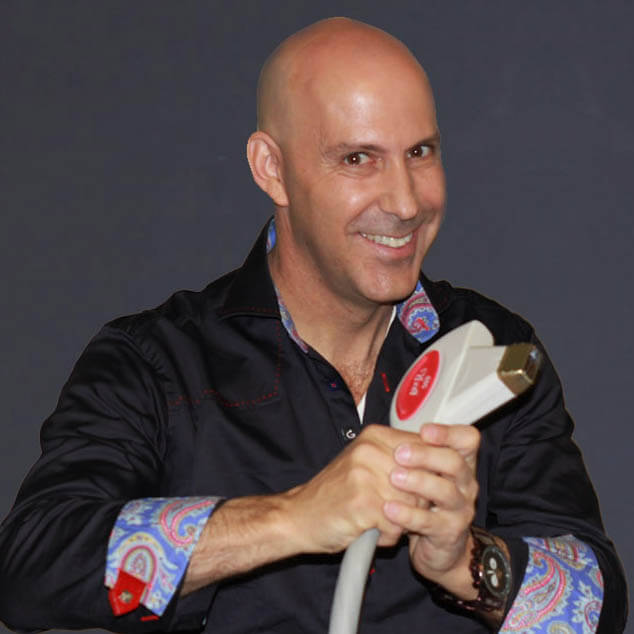 Louis Silberman
Louis J. Silberman is the CEO and Co-Founder of National Laser Institute, the pioneer of the medical aesthetics training industry and one of the largest educators in the country.