Winner's Choice

Winner's Choice
We love to have choices right? White or wheat, coffee or tea, pancakes or waffles, having the choice is always nice. So, at the National Laser Institute and Medical Spa, we are going with Winner's Choice. For our August contest, we are letting one Beauty Insider choose between 3 complimentary Photofacials or 3 complementary eMatrix sessions. The choice is yours!
Photofacial
Living in states with near constant sunshine and sun exposure can cause melasma, sun spots, and "aged skin" as well as hyperpigmentation. Photofacials work to pinpoint and reduce years of sun damage that have appeared over time. This procedure involves Intense Pulse Light (IPL) which lifts and removes unwanted blemishes and skin concerns from your complexion.
Radiofrequency wavelengths regenerate your skin without greatly affecting the outmost layers. Achieve clean, clear, and youthful skin. This nonsurgical treatment decreases those bothersome brown and red sunspots. Around 3 to 5 sessions may be recommended for an even skin tone and texture. Furthermore, this procedure also supports anti-aging by diminishing fine lines and wrinkles.
eMatrix
eMatrix is a non-invasive, resurfacing treatment that stimulates collagen at the source. Using targeted energy we are able to reach the deeper layers of the skin without affecting the surface. By healing the skin from the inside out, you are able to receive results that are similar to more aggressive procedures. Your skin will become brighter and tighter while also reducing wrinkles, fine lines, stretch marks and scars
This skin rejuvenating service is safe for all skin types. A few days your session, you will see an overall improvement in the tone and texture of your complexion. Anywhere from 3 to 6 eMatrix procedures may be recommended by our laser technicians and aestheticians. Depending on your goals, and the current condition of your complexion, more or fewer visits may be needed.
Add more vibrancy along with a youthful glow to your appearance by entering our August giveaway today! Receive the best medical aesthetics experience at The National Laser Institute and Medical Spa. Our certified dream team will assist you in reaching your ideal skin and complexion.
Enter today for your chance to win our Winner's Choice giveaway and choose between receiving either 3 Photofacials or 3 eMatrix sessions! Whatever your choice, these FDA-approved procedures will leave your complexion rejuvenated and refreshed. 
The contest will be closed on August 31, 2018. Limited to Arizona and Texas Residents.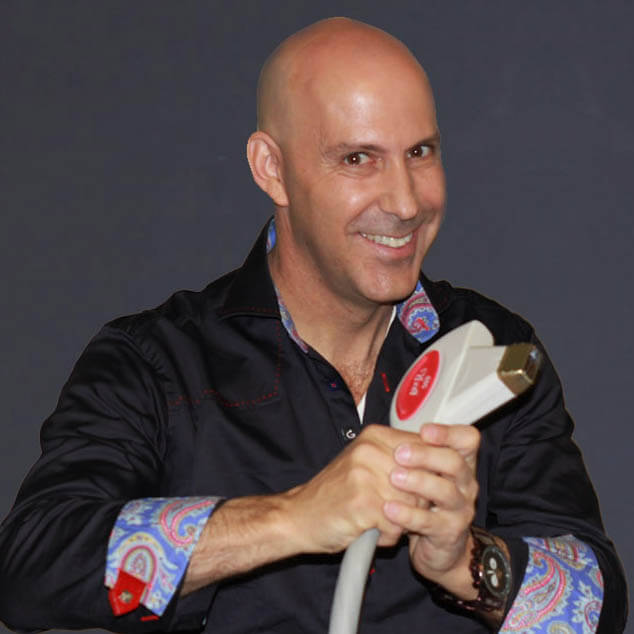 Louis Silberman
Louis J. Silberman is the CEO and Co-Founder of National Laser Institute, the pioneer of the medical aesthetics training industry and one of the largest educators in the country.