Spider Veins On Your Legs?
Spider veins on your legs?  No thank you. Women can feel the pressure to have picture-perfect legs. But spider veins can throw a monkey wrench into that ideal. Spider veins are small, thin blue blood vessels that can be seen under the skin. They are usually harmless and can be a symptom of poor circulation and varicose vein formation.
Spider veins are dilated capillaries on the skin, resembling spider legs, and are common among women during and after pregnancy. The good news is we can easily and painlessly eliminate spider veins with Sclerotherapy at the National Laser Institute Med Spa! Continue reading and we'll show you what makes our Scottsdale Sclerotherapy injection specialists the most sought after in the country.
What Causes Spider Veins?
Pregnancy causes increased pressure against the inferior vena cava, the main vein that drains blood from the lower half of the body. In certain body positions, the baby can practically block the flow of blood. Plus, extra production of hormones during pregnancy causes the smooth muscle of the veins to relax, increasing both their storage capacity and their propensity to dilate. This increases the chance of spider veins on your legs.
How Does Sclerotherapy Work?  
Sclerotherapy vein treatments work by using a cosmetic injection targeted toward the vein. This causes them to harden and disappear over time. Because it is done with an injection and not a laser, it helps close what are called the feeder veins. Closing off feeder veins prevent them from returning, making it a more effective treatment. There are no scars, no cutting, and the recovery time is extraordinarily minimal.
How To Prevent Spider Veins
Exercise is the best way to prevent vein issues, so add this to your list of reasons to sneak in a workout. The more you're active and healthy the better. Walking, swimming, toe raises and stair climbing are great for stimulating circulation in your legs to prevent future spider veins.  
Beauty insiders trust our Scottsdale Sclerotherapy specialists because they are experts that teach physicians and nurses from around the world the Gold Standard in the most advanced Sclerotherapy injection techniques.
Become a beauty insider and reserve your appointment at the National Laser Institute Med Spa! Call 800-851-0969 or click here to schedule your your complimentary consultation to eliminate spider veins on your legs. Our medical aesthetic dream team is ready to work together with you to achieve your dream results!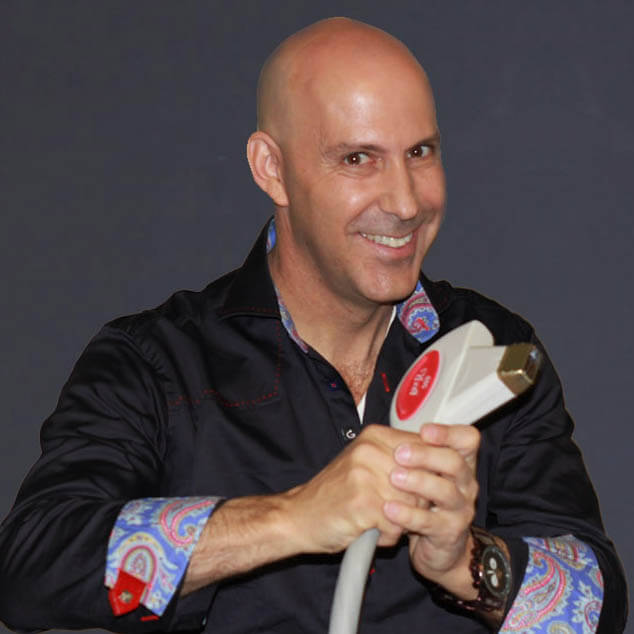 Louis Silberman
Louis J. Silberman is the CEO and Co-Founder of National Laser Institute, the pioneer of the medical aesthetics training industry and one of the largest educators in the country.