3 Myths About Medical Skincare
If you are not sure about trying medical skincare treatments to enhance the natural beauty of your skin, you may have bought into the myths about medical skincare treatments. In today's blog, we debunk the top 3 myths about medical skincare treatments.
3 Myths About Medical Skincare

1) It Is Painful

Not necessarily. For example, the concentration of a medical-grade chemical peel can be tailored to your skin concerns.  You can have as mild, moderate, or aggressive treatment as your skin needs. The same rule applies to other medical skincare treatments ranging from laser, microneedling, and radiofrequency treatments. Plus, there are no incisions, the healing process is painless, and you have little-to-no downtime.  

2) It Is Expensive

Medical skincare treatments are usually not as expensive as people believe. It depends on the med spa, and what products or technologies the doctors or specialists use. The National Laser Institute is where doctors, nurses, aestheticians and laser technicians go to learn how to perform revolutionary medical aesthetic treatments including laser, IPL, radiofrequency and cosmetic injectable treatments. One of the best things about the National Laser Institute, is we pass the savings on to our clients if they choose to receive their treatment in our training environment.

3) It Is Only For People Above The Age of Thirty

Acne is a major concern among teenagers, so medical skincare treatments are effective for teenagers, too.  And if you are older, it's never to late to start taking care of your skin with medical skincare treatments.

The trend in skincare is moving away from all-purpose facials to problem-solving medical skincare. If you are ready to try medical skincare treatments, here's how it will benefit your skin.
Benefits of Medical Skincare

A medical aesthetic professional provides you with a free consultation to determine your skin type and your individual skin issues. He or she, then, suggests a customized treatment plan accordingly.

Our doctors, nurses and aestheticians use medical-grade cosmetic products, such as higher-strength peels. Our experts are also laser technicians who incorporate technologies such as the Q-switched laser, intense pulsed light (IPL) and radio frequency (RF), which offer dramatic results that a regular non-medical facial cannot achieve.

Our clients have access to the treating physician, nurse, aesthetician or laser tech post-treatment, along with a tailor-made post-treatment home-care regimen.
If you want to improve the quality of your skin, call the experts at the National Laser Institute Med Spa at 800-851-0969 or click here. Our consultations are free and we will customize the best treatment plan to help you achieve the skin of your dreams.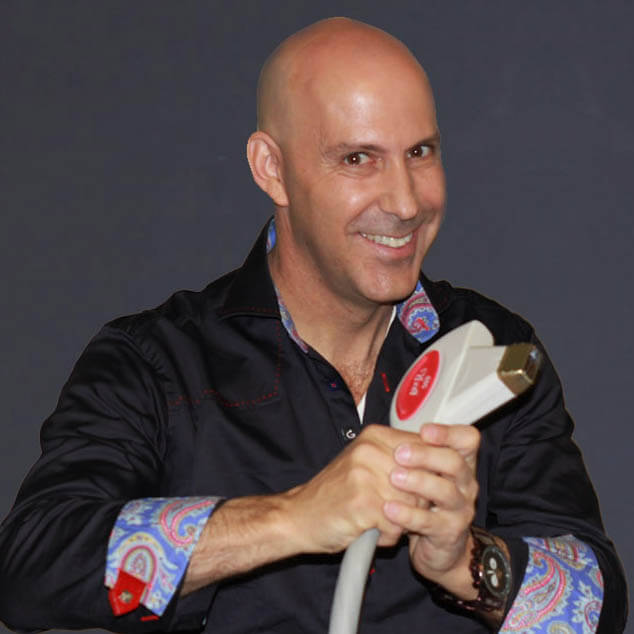 Louis Silberman
Louis J. Silberman is the CEO and Co-Founder of National Laser Institute, the pioneer of the medical aesthetics training industry and one of the largest educators in the country.