Stretch Mark Removal Treatments in Scottsdale
Did you know almost 90% of women have stretch marks of some kind? If you're ashamed of yours, you're not alone. Many people have sought after remedies to remove stretch marks, but in the last decade something better has come around: laser stretch mark removal treatments.
Laser stretch mark removal is NOT a form of surgery, but a nonsurgical cosmetic treatment that uses laser light and energy to fade and rid stretch marks from the body. After a series of treatments prescribed to you through your laser technician, you may be completely stretch mark free.
NLI Med Spa offers laser stretch mark removal treatments at our Scottsdale location at a fraction of the retail price. Below we explain some of the most frequently asked questions regarding stretch mark removal treatments!
How are Stretch Marks Formed?
Stretch marks form when the skin is stretched passed it's typical capacity, leaving behind tears within the skin tissue. These stretch marks are considered unsightly by many people who have them. Stretch marks can form through rapid weight gain, pregnancy, rapid weight loss, hormone changes, weightlifting, etc.
How Does Laser Remove Stretch Marks?
Laser stretch mark removal works by using an advanced technology called fractional laser. Scattered pulses of light are applied by the laser within the area of stretch marks. The fractional laser is able to create microscopic, fractionalized columns within the skin that immediately generates the natural healing process, stimulating collagen and fading the appearance of stretch marks on the body.
NLI Med Spa is the leader in the cosmetic laser industry and uses only the most advanced, safe laser technology on clients. Treatments are performed under expert laser technician care within a luxury medical spa setting. NLI Med spa has received a number of great reviews as well as an A+ rating from the BBB. To learn more about stretch mark removal or NLI Med Spa, please call 480.290.7333.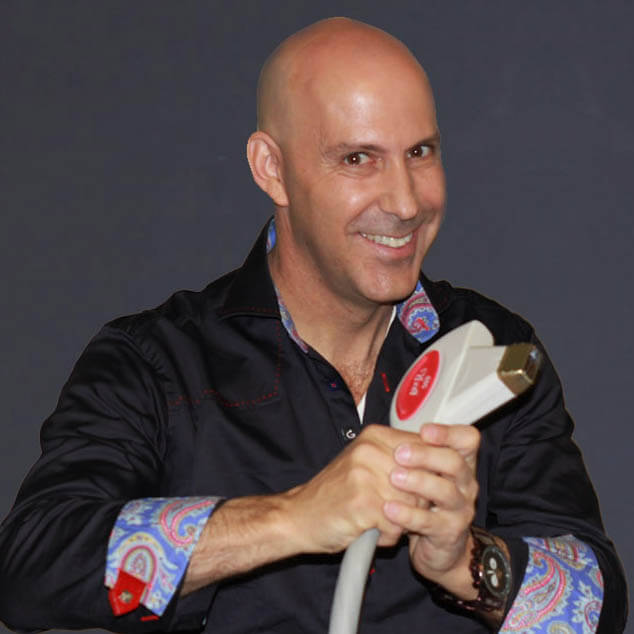 Louis Silberman
Louis J. Silberman is the CEO and Co-Founder of National Laser Institute, the pioneer of the medical aesthetics training industry and one of the largest educators in the country.