Stretch Mark Remover

Stretch Mark Remover
Stretch marks are not a health risk, yet they can negatively impact ones confidence and body image. These marks are exceedingly common and can appear on both men and woman almost anywhere on the body. With our med spa's stretch mark remover treatment, we have people everywhere reclaiming and loving their skin again!
Stretch marks become visible as the skin is overstretched. The collagen and elastin become weakened leaving behind scarred tissues. Your body's routine production cycle is interrupted, therefore, damaging and tearing the skin. Ultimately resulting in fine scars under the top layer of the epidermis. Stretch marks are most commonly found on the hips, thighs, tummy, upper arms, and breasts.
These usually parallel marks begin as soft pink or red, however, if left untreated, a thin, silvery line can appear. That's where our laser stretch mark remover treatment comes in to help repair the skin where a stretch mark is created. Stretch marks appear when someone grows rapidly, puts on weight quickly, pregnancy, or body-building. Additional factors such as age, genetics, and ethnicity can also play a part in the way your body scars.
Reduce Stretch Marks
The good news is, you no longer have to live with these unsightly marks. With this state-of-the-art procedure, you can reclaim your skin by lessening their appearance. Due to revolutionary fractional laser technology, your stretch marks can become a distant memory. By using scattered pulses of light directed by the laser, we are able to significantly reduce the appearance of stretch marks.
The fractional laser is able to create microscopic, fractionalized columns within the skin that promptly begins generating a natural healing process. Furthermore, collagen is stimulated fading the appearance of stretch marks on the body. Our stretch mark remover procedure helps effectively and significantly minimize the appearance of stretch marks.
Our Med Spa
The National Laser Institute and Med Spa would like to invite you to discover this procedure for yourself. Located at our state-of-the-art facility in either Dallas, Texas or Scottsdale, Arizona, our team will meet with you to discuss and evaluate your skin. Get started on your personalized skin care plan with our stretch mark treatment. Call 800.851.0969 or click here to receive a complimentary consultation with one of our professional skin care laser technicians. Feel confident again with this amazing body-reclaiming procedure.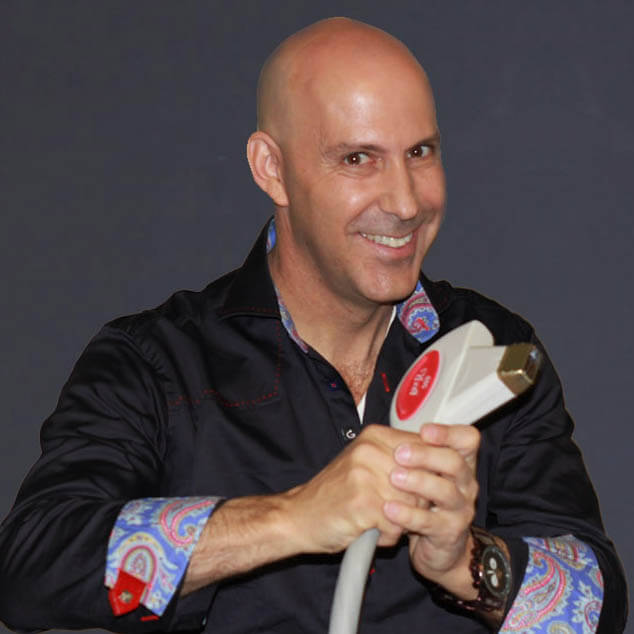 Louis Silberman
Louis J. Silberman is the CEO and Co-Founder of National Laser Institute, the pioneer of the medical aesthetics training industry and one of the largest educators in the country.