The Palomar Icon 1540

The Palomar Icon 1540
The National Laser Institute and Medical Spa offer an array of anti-aging procedures. And today, we would like to introduce you to one of the devices that makes beautiful, flawless skin possible— The Palomar Icon 1540. This hand-held device provides amazing resurfacing results, yielding a smooth to the touch complexion. 
The Palomar Icon 1540 is a non-ablative, fractional laser that reduces scars caused by acne, surgery, or stretch marks. It can be used anywhere on the body. Not only to remove scars, but to help with skin laxity, fine lines, and uneven skin texture as well. Furthermore, this FDA approved hand-piece provides a significant response in the production of elastin and collagen for blemished skin.  
How It Works
Results with this fractional laser are completely customizable. Based on the current condition of your skin as well as your goals, we can help you reach your dream complexion. The Palomar Icon 1540 has interchangeable microlenses. Therefore, the lenses can be adjusted depending on what type of results you are looking to achieve. The XF Microlens is used for a fast, high-speed treatment that really focuses on the more superficial layers of the skin. Whereas, the XD Microlens targets the deeper layers to correct tougher skin conditions. 
Treatments using this device are more effective if a number of sessions are performed in a series based 3 to 6 weeks apart. This allows for longer-lasting and more dramatic results. Furthermore, one of our skin care specialists may recommend anywhere from 3 to 5 sessions. This is to help ensure you reach your skin resurfacing goals. 
Post Care
Following the next 24 hours after your procedure, it is recommended that you apply colorless aloe. Also, a cold compress will help accelerate healing time. A day after the treatment, mineral makeup or tinted sunscreen can be applied. And a full two days following the procedure, you can resume to your normal routine of hot showers and working out. The National Laser Institute and Medical Spa would like to invite you to discover the amazing results that The Palomar Icon 1540 can achieve.
Located at our facility in Dallas, Texas or Scottsdale, Arizona, our dream team will meet with you to discuss and evaluate your skin. In addition, we will start you on a personalized skin care plan for smooth resurfacing results. Call 800.851.0969 or click here to receive a complimentary consultation with one of our trusted skin care laser technicians. Get younger, healthier, and smoother looking skin with this anti-aging device.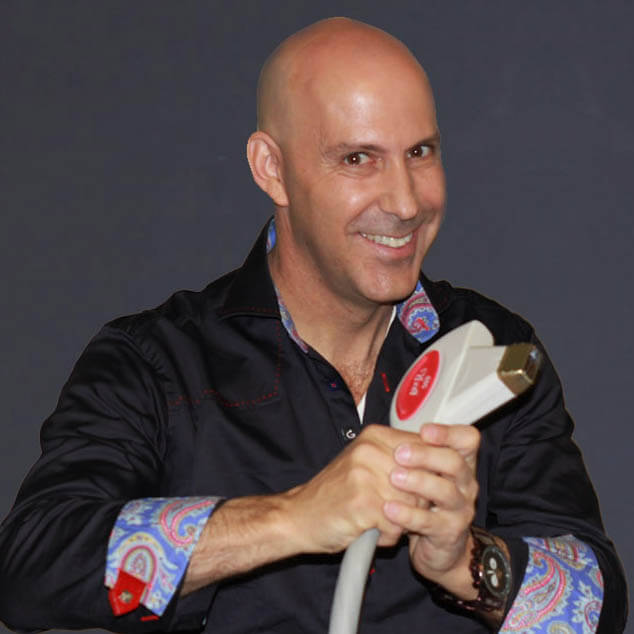 Louis Silberman
Louis J. Silberman is the CEO and Co-Founder of National Laser Institute, the pioneer of the medical aesthetics training industry and one of the largest educators in the country.