Tattoo Removal Arizona
When you're 18 years old and in love, you may do crazy things like get your boyfriend's name tattooed across your entire face. And when that love fades and you begin to regret your decision, laser tattoo removal will be there for you. In this case, 18 year old Lesya received her boyfriend's name tattooed across her face only one day before she got her new ink. The two had spent time online forming their relationship and as a sign of their devotion, Lesya received her new facial tattoo.
Luckily for Lesya, tattoo removal lifts most easily from the face in comparison to other parts of the body. Tattoo removal works by using Q-Switched lasers that emit cosmetic laser light and energy toward the tattoo's pigment. This energy is absorbed by the tattoo ink and then broken up into fractionalized, microscopic pieces that are then flushed out through the body's lymphatic system. Over time, the tattoo gradually fades and disappears.
Some tattoos aren't forever, especially when you're 18. Tattoo removal in Arizona, National Laser Institute, offers tattoo removal treatments starting at $50. The prices vary depending on private treatments, but there's no doubt that you will receive treatments from state-of-the-art equipment within a luxury medical spa.
There are many reasons people receive tattoo removal, including:
• A change of appearance
• Get rid of outdated or poor artwork
• To place a new tattoo on top of another
• For weddings
• New career moves without prominent tattoos showing
National Laser Institute is the best place for your tattoo removal in Arizona. They are the leaders in the medical aesthetics industry and have received many outstanding reviews.
To learn more about tattoo removal in Arizona or National Laser Institute, please call 480.290.7333 for our Scottsdale location or 214.252.7800 for our Dallas location.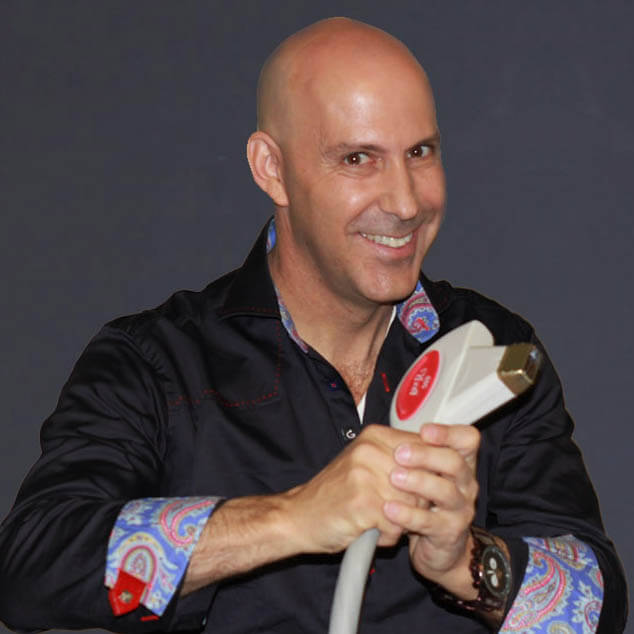 Louis Silberman
Louis J. Silberman is the CEO and Co-Founder of National Laser Institute, the pioneer of the medical aesthetics training industry and one of the largest educators in the country.