Luxury Laser Hair Removal Deal for Valentine's Day
Laser hair removal has grown to become a highly in-demand cosmetic laser treatment within the medical aesthetics industry. Last year, there were over 1 million laser hair removal treatments performed in the United States, a 15% increase from the year before.
Laser hair removal works by using a combination of cosmetic light and energy directed toward the pigmented hair follicle. Once the hair follicle absorbs the cosmetic energy, it is killed off and doesn't regrow, leaving you with flawlessly smooth skin. Typically, clients need between 4-8 laser hair removal treatments in order to see the best results.
Laser hair removal is able to treat a variety of areas:
• Legs
• Underarms
• Chest/Neck
• Back
• Arms
• Bikini
• Brazilian
• Much more
Treat yourself to a private, luxury laser treatment with National Laser Institute's laser hair removal deal! For this month only, you can receive a one-on-one laser hair removal treatment on any area performed by one of NLI's expert laser technicians. Laser treatments are performed in a luxury medical spa setting where an expert in the field of medical aesthetics will discuss your skin care type, concerns, and overall goals before treating you with the best laser for your skin.
Typically, laser hair removal private, luxury sessions retail for over a $100 value, depending on the area that's being treated. But this is the month of love and it's time to celebrate your unique skin, which means ridding that annoying stubble. So embrace your skin with this incredible laser hair removal deal and laser away that unwanted hair!
National Laser Institute is the leader in the medical aesthetics industry and has earned many outstanding reviews. To learn more about laser hair removal deals or National Laser Institute, please call 480.290.7333 for our Scottsdale location or 214.252.7800 for our Dallas location.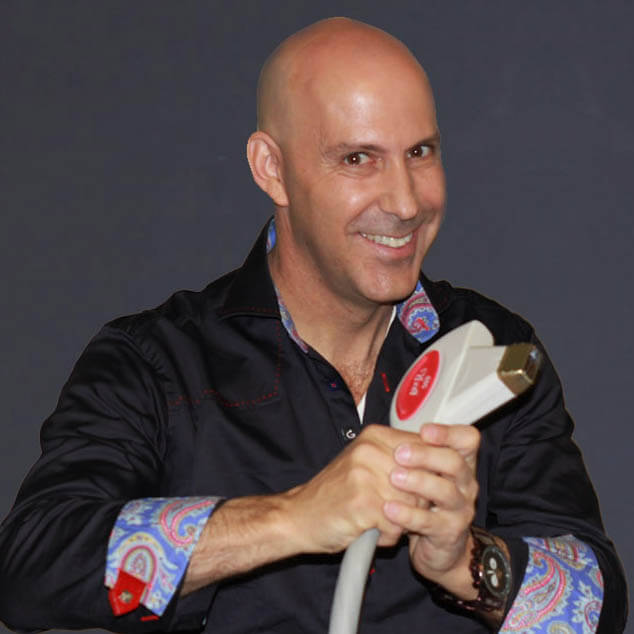 Louis Silberman
Louis J. Silberman is the CEO and Co-Founder of National Laser Institute, the pioneer of the medical aesthetics training industry and one of the largest educators in the country.