Tattoo Removal AZ
All Tattoos Are Different
All tattoos tell a story, but sometimes people wish to erase the story that their tattoo tells. With the rise of recent technology, laser tattoo removal treatments have become increasingly popular as a way to rid unwanted tattoos. Because we know all tattoos are different, NLI Med Spa's team of expert medical aestheticians work with your skin care goals and concerns as well as utilize the latest laser technology to safely, effectively, and affordably remove your unwanted tattoo or tattoos.
The NLI Advantage
You have many advantages when you see laser tattoo removal treatments with NLI. The biggest being that you are walking into a facility that has been in the medical aesthetics industry for over a decade. With that said, our laser technicians and medical aestheticians use our state of the art laser technology and customize it to the best settings for your tattoo's ink type as well as your skin type. This ensures that you receive the best possible results at a fraction of the retail price!
Your Tattoo Removal Treatment
At NLI Med Spa, your treatment is all about YOU. We use Q-switched cosmetic laser technology to customize your unique laser tattoo removal treatment. Q-switched lasers are one of the best for laser tattoo removal because the light and energy only target the ink in the tattoo and does not damage your skin. Also, Q-switched lasers are versatile in that they are able to remove many different kinds of ink colors within the skin.
Your laser tattoo removal treatment begins with a consultation with one of our laser technicians. You can then sit back and relax as we customize your laser settings and perform your tattoo removal treatment. Once the laser is fired, the light and energy are targeted at your tattoo, which absorbed it within the ink. Then, that same light and energy break your tattoo up into microscopic, fractionalized pieces that are flushed out through your body's lymphatic system. Your results are clear, ink-free skin with 4-10 treatments.
Laser Tattoo Removal at NLI Med Spa
NLI Med Spa is the leader in the medical aesthetics industry and has received many outstanding reviews. We also offer VIP amazing offer memberships to new clients for even greater discounts, so ask upon calling. We have tattoo removal locations in AZ and TX.
To learn more about tattoo removal AZ locations or NLI Med Spa, please call 480.290.7333.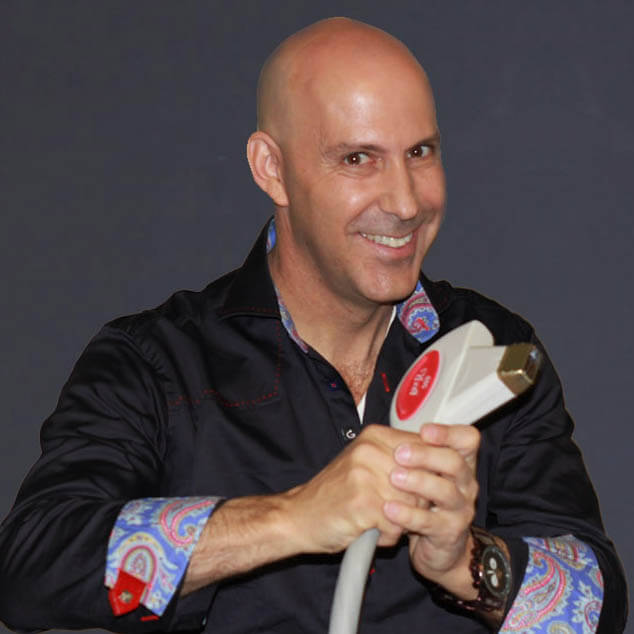 Louis Silberman
Louis J. Silberman is the CEO and Co-Founder of National Laser Institute, the pioneer of the medical aesthetics training industry and one of the largest educators in the country.