Laser Hair Removal Dallas: Say Goodbye to Shaving and Waxing
Almost everyone has heard of the luxury of laser hair removal, whether it was in a magazine, a celebrity's status, a radio commercial, or infomercial. Laser hair removal is a new way to permanently rid unwanted hair from almost any part of the body. This means no more irritable shaving bumps or nicks and no more painful and expensive waxing sessions where your hair will just end up growing back!
At NLI Med Spa, we offer laser hair removal at our Dallas location and provide you with customized, high quality treatments. Our laser technicians and medical aestheticians are professional, friendly, and take the time to consult with you about your skin care concerns desires before treatment. Our commitment to you is to offer a comfortable, relaxing, warm, and enjoyable environment on top of giving you the best possible service.
Affordable and Effective Laser Hair Removal Deals!
We take pride in offering quality laser hair removal treatments at an affordable price range. We want you to have the beauty treatment you desire without breaking your budget. So stop Grouponing and make your way into our luxury facility for your laser hair removal treatment.
Laser hair removal works by using a cosmetic laser to target the pigment of hair follicles within your skin. When the laser is fired, the heat and energy are targeted at the hair follicles only and not your surrounding skin, keeping it safe and unharmed. The laser's energy eventually kills the hair follicle at the root, preventing it from growing back. As a result, you're left with smooth, hair-free skin.
Book Your Laser Hair Removal Appointment
NLI Med Spa has laser hair removal Dallas locations as well as laser hair removal Arizona locations. We are the leader in the medical aesthetics industry and have earned many outstanding reviews. To learn more about laser hair removal treatments or to schedule your appointment, please call 214.252.7800.
Map and Driving Directions
We are located inside the shops at Bluffview off Northwest Highway and Marsh Lane.
Address:
3850 West Northwest Highway,
Suite #1100
Dallas, Texas 75220
214.252.7800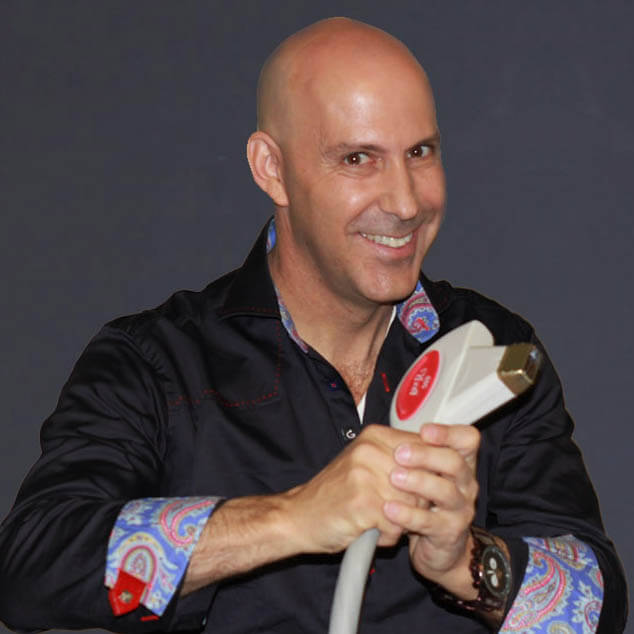 Louis Silberman
Louis J. Silberman is the CEO and Co-Founder of National Laser Institute, the pioneer of the medical aesthetics training industry and one of the largest educators in the country.