Tattoo Removal Phoenix Trusts
Did you know the best laser clinic for tattoo removal Phoenix residents trust also has great pricing? The National Laser Institute offers a one-of-a-kind experience where you can choose to get your tattoo removed 1) in our private med spa by the top laser tattoo removal specialists in the world who teach other doctors, nurses, and laser techs how to remove tattoo's, or 2) in our intimate training environment by students who are being trained by our world-renowned laser tattoo removal specialists.
Tattoo Removal Phoenix Trusts
Surveys reveal 25% of people with tattoos regret their decision to turn their skin into a permanent canvas. And the remaining 75% of people with tattoos want to get a tattoo removed to get another tattoo in its place.  If you are suffering from tattoo regret, we invite you to the National Laser Institute Med Spa.  We are a world-class training facility with a sterling reputation, and have been in business for over a decade. When you come in for your first treatment, you will meet with our experts to determine how many treatments you will need and how far apart your treatments will need to be scheduled.  
Since we are a training facility you will always get the best rates on Tattoo Removal Phoenix has to offer.  Our laser tattoo removal experts will guide you through the tattoo removal process where tattoo removal starts at just $50! We look forward to working together with you to achieve your dream results. Please call us at 800.574.8377 or click here to reserve your complimentary consultation and appointment for tattoo removal. The National Laser Institute Med Spa is proud to offer the best Tattoo Removal Phoenix trusts. Not in Phoenix?  We also have locations in Dallas, and offer destination events in Chicago, Philadelphia, Boston and Nashville.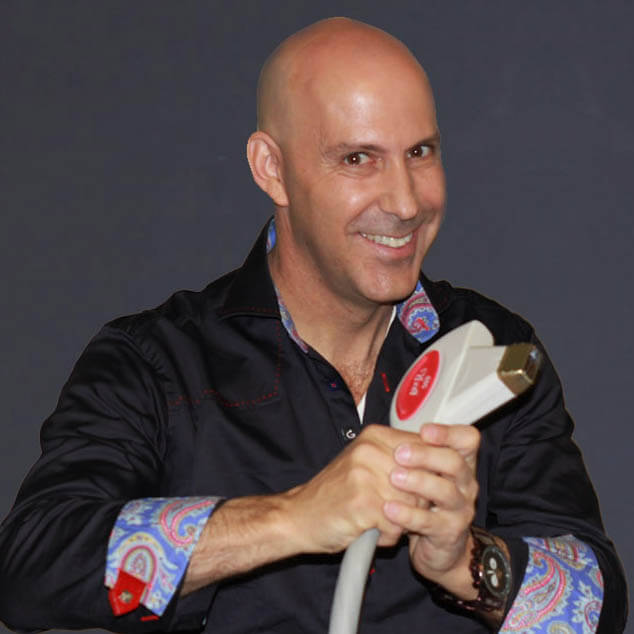 Louis Silberman
Louis J. Silberman is the CEO and Co-Founder of National Laser Institute, the pioneer of the medical aesthetics training industry and one of the largest educators in the country.