The HALO Hybrid

The HALO Hybrid
The HALO Hybrid is a breakthrough laser treatment in the medical aesthetic industry today. Especially due to the fact that it's known to greatly improve blemishes caused by sun damage. It used to be that if you wanted to treat a number of different sun-related skin issues, you would have to receive different procedures for each concern. However, thanks to the revolutionary fractional laser, we are able to treat everything from dark spots to skin texture with one procedure.
The HALO Hybrid works by sending targeted energy to the deeper layers of the epidermis. This state-of-the-art treatment encourages a faster healing process due to the fact that the surface of your skin is mostly untouched. HALO not only provides advanced results with minimal downtime, but it is also the first hybrid laser that uses both non-ablative and ablative wavelengths. This specialized technology provides ablative results, with non-ablative down-time. You will see significant improvements in discoloration, tone, and texture.
Treats
Freckling 
Scars
Discoloration
Skin tone and texture
Dark Spots
Sun Damage
Our HALO machine is unique because it measures the amount of energy needed for each specific blemish on your face. Based on your concerns, this specialized focusing technology will auto-adjust as needed. Depending on what area is being treated, the settings will adjust to the proper depth level to effectively lessen the damage. Dull and uneven tissue will begin to slough off, leaving a brand new beautiful layer of skin in its place.
Regain your bright and even-toned glow with the HALO Hybrid treatment! The National Laser Institute and Medical Spa would like to invite you to receive a complimentary consultation with one of our skilled technicians. During which, they will assist you in personalizing your very own skin care plan and regimen. No matter your complexion or skin history you deserve to feel beautiful from every angle. Call 800-851-0969 or click here to become a Beauty Insider and reserve your consultation spot today!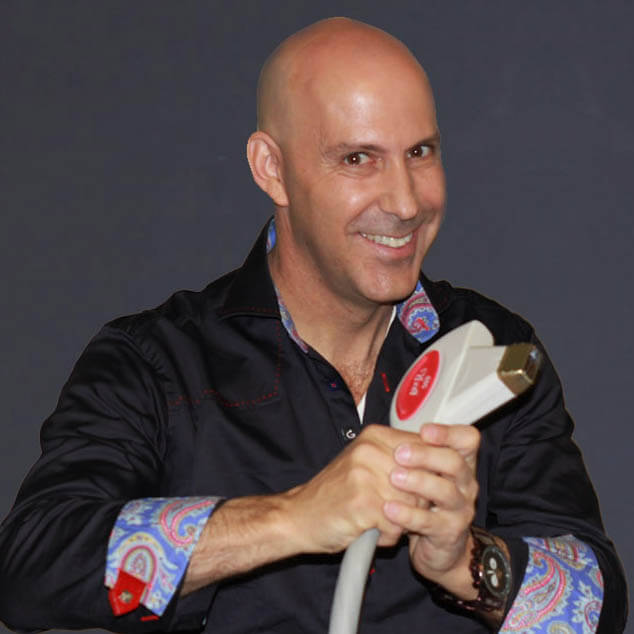 Louis Silberman
Louis J. Silberman is the CEO and Co-Founder of National Laser Institute, the pioneer of the medical aesthetics training industry and one of the largest educators in the country.