TNS Lip Plump System
The TNS Lip Plump System is a simple, 2-product system which is designed to enhance your natural lip color and volume. It is appropriate for all skin types. You will enjoy the following benefits when using TNS Lip Plump System: enhanced natural lip color, texture and condition, and lip fullness. It doesn't get better than that!
You can apply the TNS Lip Plump System as needed to moisturize and help plump your lips throughout the day. The first step is to apply the TNS Lip Renewal directly on your lips and around the contour of your lips. The second step is to apply the Lip Plumper to your lip area.

TNS Lip Plump System
At first use, prime the wand by twisting several times until product comes out of the applicator. For following applications, twist until the product fills the applicator. You can use the TNS Lip Plump System as long as needed to moisturize and help plump your lips.
What makes this product unique is that TNS Lip Renewal contains TNS and peptides to help improve the appearance of the lip area and hyaluronic filling spheres to smooth the appearance of fine lines in the lip area.
TNS is a mixture of human growth factors, cytokines, antioxidants and matrix proteins. Growth factors are proteins that manage the growth and the activity of cells. Growth factors are inherent in our bodies and play a crucial role in maintaining healthy skin.
SkinMedica products are founded on decades of scientific research and innovative breakthroughs. SkinMedica professional skin care products are the result of nearly twenty years of research and clinical experience. SkinMedica scientists are continually working on new formulations and clinically testing our products to provide the next breakthrough in skin care.
The National Laser Institute Med Spa offers a variety of medical grade skin rejuvenation products for a radiant complexion including the SkinMedica TNS medical-grade skin care line. Many of these products go hand-in-hand with our advanced cosmetic laser, radiofrequency, and IPL services. To find out what product or service would be the best fit for your skin, call 800.851.0969 or click here and receive a free consultation with one of our expert skin care specialists.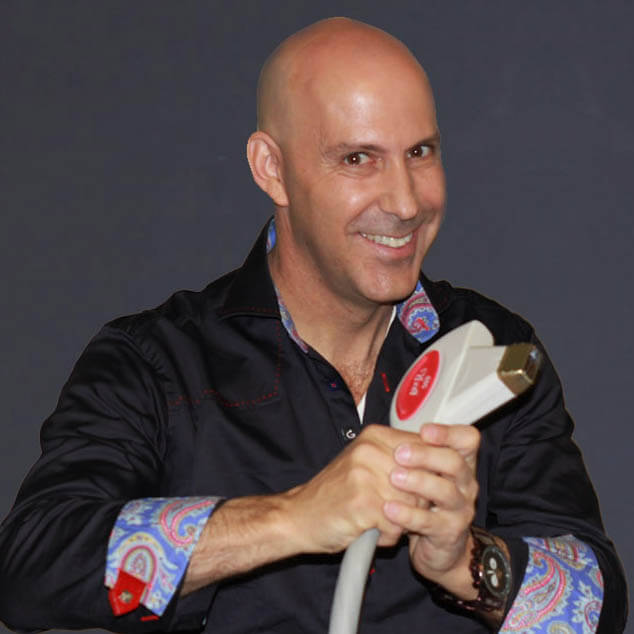 Louis Silberman
Louis J. Silberman is the CEO and Co-Founder of National Laser Institute, the pioneer of the medical aesthetics training industry and one of the largest educators in the country.