Top 8 Esthetician Tips
Have you ever noticed how estheticians always have beautiful skin?  We asked our estheticians here at the National Laser Institute Med Spa how we all can get that beautiful skin.  Here are the top 8 esthetician tips you can follow to get the skin of your dreams.
Top 8 Esthetician Tips
1)Moisturize
Are you new to anti aging skincare and are not sure where to start? Moisturizing is the vital aspect of any anti aging regimen. Dry skin means wrinkles, dullness, and oiliness. Look for a product that is geared toward your skin type. A great way to stay dewy and fresh is to apply hyaluronic acid on your skin and throughout the day spritz your skin with a hydrating mist to refresh your skin. You should also choose a moisturizer to wear for day and night. We recommend the Ultra Sheer Moisturizer by SkinMedica.
2)Wear Sunscreen
EltaMD broad-spectrum sunscreens will equip you with safe, broad-spectrum UV protection. A broad-spectrum sunscreen helps you avoid sunburn. It will decrease your risk of skin cancer and premature aging caused by dangerous UV rays.
3)Exfoliate
As we age, the rate at which our skin cells turnover diminishes and dead skin cells can give us a lackluster complexion. Exfoliating your skin will force the cells to turn over more frequently, and reveal glowing, fresh new skin. Added benefits include your moisturizers and serums will be more easily absorbed into your skin and your makeup will glide on more smoothly.  Get a professional exfoliation—usually a medium-depth multi-acid peel—every month.
4)Do not pick
There are many reasons why people pick at their skin. But the root cause for most is because they want perfect skin.  By picking away any bump, blemish, or scratch, they feel like they are getting rid of an imperfection. However, the opposite is true: estheticians know picking at your skin will cause imperfections including scarring, pitting, and dark spots. Be careful to find other ways to try to heal your skin from injury, like drinking water.
5)Always Remove Makeup
When it comes to washing your skin, it's important to do it daily to remove makeup.  Our cells rebuild and repair themselves while we sleep.  So it's a good idea to cleanse your skin so you can optimize the time your skin will be repairing itself.  
6)Product Order Matters
Once you have cleansed your skin at the end of the day, apply your anti aging products to get the most benefit when the absorption of nutrients is at its prime.  In general, you should always apply products from lightest to heaviest.  Apply serums before your moisturizer because serums are more targeted and have a higher concentration of active ingredients.
7)Increase circulation
Blood vessels lie in the layers of and beneath your skin. If your circulation is diminished your skin can become dry, discolored, and your wounds may not heal quickly. Circulation can be boosted with massage and also exercises that turn you upside down like a handstand in yoga.
8)Retinol
With regular use, retinol will make your pores appear smaller, brown spots will diminish, and lines and wrinkles will be softened. Retinol will boost the clarity and texture of your skin.  Retinol should be used in every anti aging regimen to boost cellular turnover and provide real anti aging results!  Just make sure you stop using it 2 weeks before your laser treatments, wear it at night, and always use sunscreen because the effects of Retinol are photosensitive.  
You can trust the experts at the National Laser Institute Med Spa for your dream results.  Call 800.574.8377 or click here for your free consultation. It's never too late to practice our top 8 esthetician tips to get the skin of your dreams!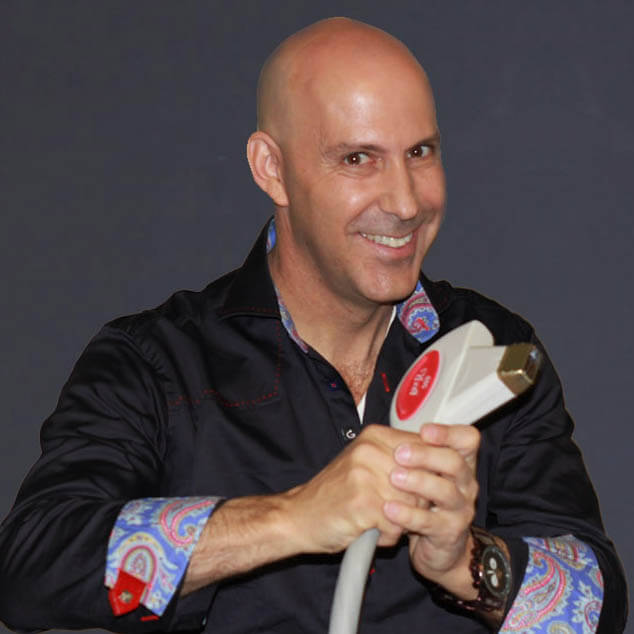 Louis Silberman
Louis J. Silberman is the CEO and Co-Founder of National Laser Institute, the pioneer of the medical aesthetics training industry and one of the largest educators in the country.