Treat Hyperpigmentation

Treat Hyperpigmentation
An inconsistent and blotchy skin tone no longer has to be tolerated or covered with layers and layers of foundation. Treat hyperpigmentation and an uneven skin tone with the revolutionary Photofacial treatment. A smooth and even toned complexion is possible with this noninvasive light-based technology.
If you are generally wanting a more even skin tone then a Photofacial treatment may be exactly what you are needing. This procedure also helps with the overall improvement of your skin texture as well. Also know, that no matter where you are in life it is never too late to start achieving your dream complexion. Beautiful and healthy looking skin is something that all ages can attain and enjoy.
Skin concerns such as age spots, rosacea, wrinkles, and sun damage can become a thing of the past. Whether you are interested in taking preventative measures against early aging or wanting to reverse already visible signs of aging, the Photofacial treatment will help you achieve it.
What to Expect 
The Photofacial sessions are quick, painless, and involve very little to no downtime. Since this procedure is so convenient it can help you achieve flawless skin almost anywhere on the body. It's so simple it can even be performed on your lunch break, taking about only 20 minutes! Treat hyperpigmentation today and love the skin you're in.
Photofacial treatments involve IPL, also known as Intense Pulsed Light. This type of rejuvenation therapy will precisely target and lift unwanted pigmentation from your complexion. The light-based technology is targeted to the deeper layers of the epidermis removing blemishes such as fine lines, brown spots, broken capillaries, and even freckles. Improve the overall tone and texture of your skin with this anti-aging treatment.
Treats
Melasma
Rosacea
Sun damage and age spots
Skin tone and texture
Scarring
Melasma
Fine lines and wrinkles
Our Facility 
If you are ready to treat hyperpigmentation then the National Laser Institute and Medical Spa would like to invite you to receive this treatment at our state-of-the-art facility. Because every skin type is unique, a completely tailored and personalized treatment plan will be created just for you. At either our institute or spa you will receive a complimentary consultation where you can discuss your skincare goals with a certified expert.
We are passionate about helping you reach beautiful and youthful skin. Call us at 800-851-0969 to book your treatment or click here to receive the Gold Standard in medical esthetic treatments. If you have any other questions or would like to find out more about how to treat hyperpigmentation, we would be happy to assist you. Our dream team will knowledgeably guide you to even and flawless looking skin.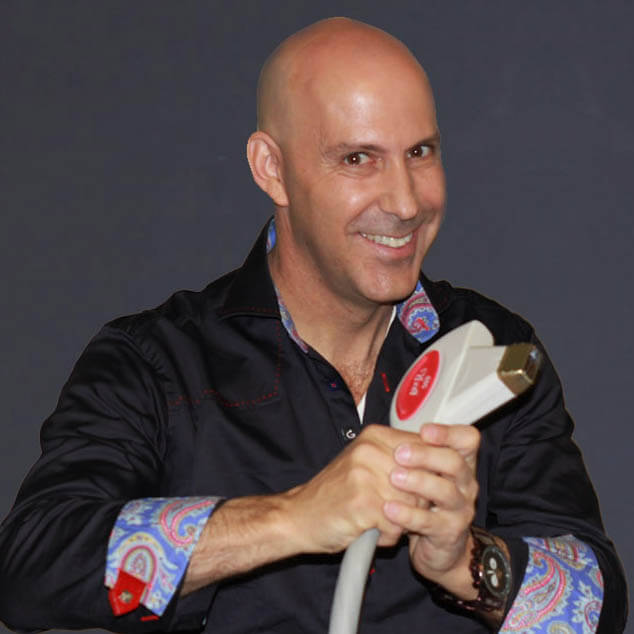 Louis Silberman
Louis J. Silberman is the CEO and Co-Founder of National Laser Institute, the pioneer of the medical aesthetics training industry and one of the largest educators in the country.