Types of Dermal Fillers

Types of Dermal Fillers
As we age our face begins to lose its elasticity causing facial hollows and wrinkles. These issues can greatly affect one's confidence, especially if they are making you appear older than you actually are. Thanks to today's injectable treatments you can turn back the hands of time without going under the knife. There are several different types of dermal fillers that each address their own concerns.
Since our faces are a unique and complex map, we need to treat it as such, providing the correct enhancement to the proper place. Specific fillers work more suitable for different areas. Whether you wish to enhance your pout, smooth out smile lines, or add volume to your cheeks, you want to achieve natural looking results.
Different Types of Fillers and Injectables 
Restylane Refyne and Defyne-
These fillers are the latest FDA approved advancements in hyaluronic acid injections for smile lines. Hyaluronic acid is a naturally occurring substance in the body that diminishes over time. Refyne and Defyne treat moderate to severe facial wrinkles and folds along the mouth. Treatment lasts up to a year.
Juvederm Ultra and Juvederm Ultra Plus-
Also hyaluronic acid based, both Ultra and Ultra Plus add volume to facial hollows and smoothes deep wrinkles and folds. They also act to shape and lift facial features, known as the "liquid facelift." Non-surgical nose jobs are also performed with these dermal fillers. Results last from 4 to 9 months.
Voluma XC-
Is a hyaluronic acid injection that adds volume and shape to the mid-face area such as the cheeks for a more youthful appearance. This is the longest lasting filler that can provide results for up to 2 years. In addition, the fillers are bound cross-linked together for a softer appearance.
Botox and Dysport-
Using either Botox or Dysport, the fine lines and wrinkles on your forehead are reduced. They block signals from the nerve to the muscle. By injecting these muscles they are no longer able to be contracted, therefore creating a smoother more relaxed appearance. As a result, say goodbye to "elevens" and crow's feet.
The National Laser Institute 
It's never too late to start the process of anti-aging with the different types of dermal fillers offered. Bring life and volume back to your appearance at The National Laser Institute where we offer only the best in injectable fillers. Our Med Spa would like to invite you to look and feel younger in your skin.
See for yourself the difference and benefits these dermal fillers have to offer. Regain the youthful contours of your face, in addition to reducing fine lines and wrinkles. Call us at 800-851-0969 or click here for your complimentary anti-aging skin consultation.  Our highly trained doctors, nurses, and aestheticians look forward to assisting you on your journey to naturally youthful looking skin.
SaveSave
SaveSave
SaveSave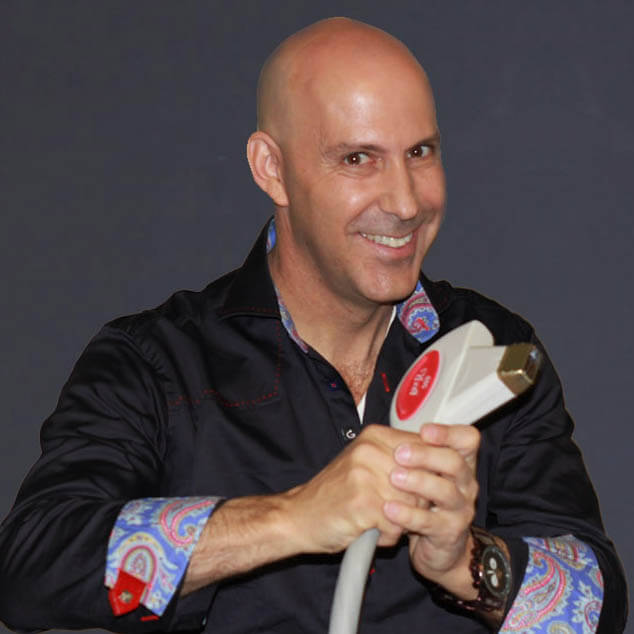 Louis Silberman
Louis J. Silberman is the CEO and Co-Founder of National Laser Institute, the pioneer of the medical aesthetics training industry and one of the largest educators in the country.