What Does the Viagra Botox Merger Mean for You?
Have you heard about the Botox merger with the company that makes Viagra?  Dublin based Allergan, the maker of Botox has merged with New Jersey based Viagra maker Pfizer. This merger creates the largest pharmaceuticals company in history worth $160 billion.  What does the Viagra Botox merger mean for you?
What Does the Viagra Botox Merger Mean for You?
We are witnessing the creation of a new industry leader that will have more than 100 treatments in mid to late stage development.  This deal gives Pfizer access to fast-growing treatments in eye care and dermatology, including brands like Botox and Juvéderm.  
Price increases are unlikely because most of the treatments the merged companies have do not overlap.  Now Pfizer will be big enough and have the product diversity to create faster-to-market innovative drugs as well as more treatments that have been around longer that are already competing with generic products.
While the downside is the potential loss of American jobs as Pfizer moves its headquarters over to Dublin, there is an upside for consumers.  The company will be able to operate with greater resources which means more research and development of new drugs that will cure disease.  
Pfizer chairman and CEO, Ian Read said, "The proposed combination of Pfizer and Allergan will create a leading global pharmaceutical company with the strength to research, discover and deliver more medicines and therapies to more people around the world… We will continue to pump in $9 billion globally into research, mostly in the United States. These sort of resources are being brought together to cure major illnesses for humanity."
The Viagra Botox merger means we can look forward to a bright future full of anti aging innovation from the largest drug company in the world, Pfizer-Allergan.  
National Laser Institute is the premier anti-aging academy in North America.  We train physicians and nurses from all over the world in revolutionary medical aesthetic technologies including laser, IPL, and cosmetic injectable treatments.  We invite you to visit our anti aging academy for deeply discounted rates on treatments or receive your treatment in our med spa by experts who teach doctors, nurses, and laser technicians privately. At other luxury med spas you can expect to pay $15/unit for Botox. But at National Laser Institute Med Spa we offer Botox for just $7.99/unit.
Become a beauty insider at National Laser Institute Med Spa.  Call 800.574.8377 or click here for your complimentary consultation.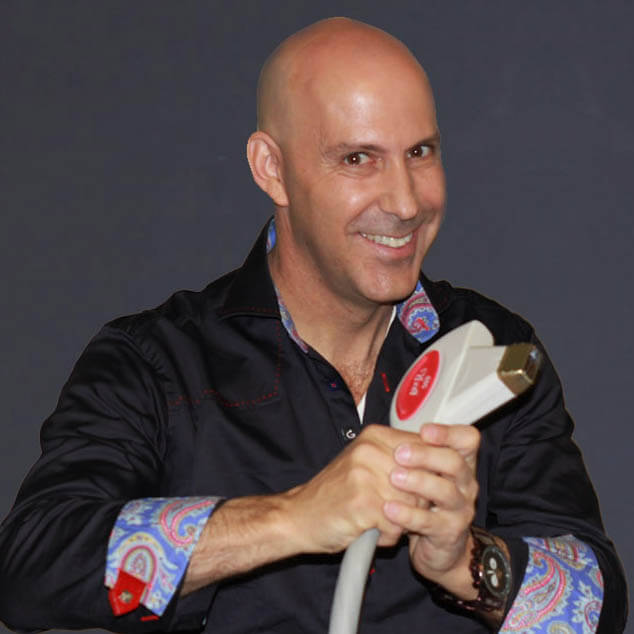 Louis Silberman
Louis J. Silberman is the CEO and Co-Founder of National Laser Institute, the pioneer of the medical aesthetics training industry and one of the largest educators in the country.