Liquid Laser Facelift Scottsdale
The Liquid Laser Facelift Scottsdale can't get enough of is done right here at the National Laser Institute Med Spa.  Did you know you can get plump lips, smooth skin, and beautifully arched brows without going under the knife?  
Liquid Laser Facelift Scottsdale
1)Plump Lips
If your lips are thinner than you'd like, our Botox lip pop can plump your pout in a heartbeat.  Or if you are feeling adventurous and want to try fillers, we recommend hyaluronic acid (HA) fillers. HA is a natural substance already found in your body. When HA is injected into your lips, the volume will plump up for six to nine months.  At the National Laser Institute Med Spa, lip injections are a safe, controlled procedure performed by a highly skilled doctor. Our injection specialists will enhance what you were born with, and give you a natural look.  We offer the most popular dermal filler brands for a fraction of retail cost. Dermal fillers available include JUVEDERM®, JUVEDERM® Ultra, JUVEDERM® Ultra Plus, Perlane, and Restylane®.
2)Smooth Clear Skin
If you suffer from acne and acne scarring our BBL Photofacial will clear up your acne and erase acne scars.  Our FDA approved BBL Photofacial only takes 15 minutes. It works with flash lamp technology and heats the layers of your skin while targeting specific areas that will help promote new skill cells. It will even out your skin tone while eliminating acne-causing bacteria.  Other benefits include treatment of sun damage, freckles, fine lines, broken capillaries and redness. It's the most effective chemical-free and antibiotic-free method to eliminate your acne available.  You will see results after one treatment, but typically 4-6 are needed.  
3)Beautifully Arched Brows
Our Botox Browlift will arch your brows beautifully. Our nonsurgical brow lift involves the injection of Botox into strategic areas on your forehead and in your crow's feet area to heighten the ends of your brows. The brow muscles that pull downward are injected to deactivate their ability to move, and the brow muscles that pull upward are left alone. The result is a beautiful natural looking lift to your brows.  While it takes 7 to 10 days to see the full results, you will notice a difference almost as soon as you are grabbing that latte after your treatment. Your Botox Browlift will last about 3 months before you need a touch-up.  
Why go under the knife when you can get the best liquid laser facelift Scottsdale residents swear by?  Get the look you crave with the liquid laser facelift Scottsdale style!  At the National Laser Institute Med Spa you can trust our physicians, estheticians and laser technicians to work together with you to achieve your dream results without the luxury price tag. To find out what product or service would be the best fit for your skin, call 800.574.8377 for your complimentary skin care consultation or request your appointment online. We now offer a great new way you can get all of the treatments on your beauty wish list: to apply for financing, please click here to fill out this short application. It's never too late to invest in your skin!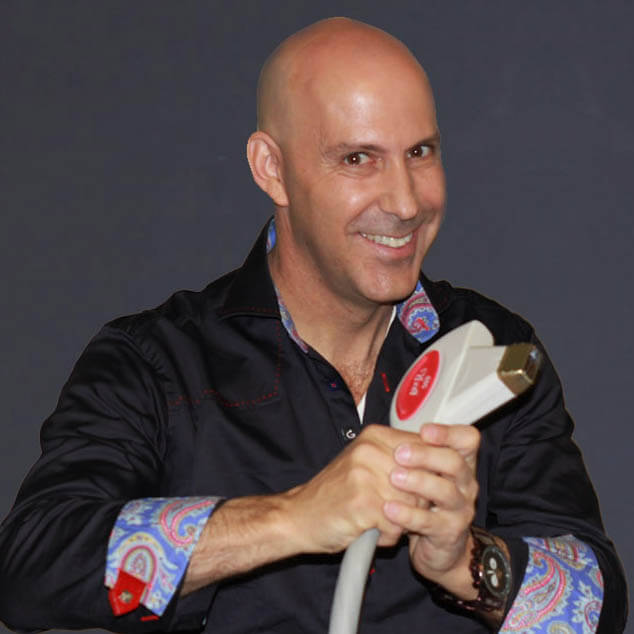 Louis Silberman
Louis J. Silberman is the CEO and Co-Founder of National Laser Institute, the pioneer of the medical aesthetics training industry and one of the largest educators in the country.