Vibing Bizarre Beauty Using Dysport Injections
The line between geeky and cool has become more of a zigzag. What makes you different, makes you sexy. Renée Zellweger has achieved a brand new look and we are totally vibing bizarre beauty using Dysport injections!
While a beautiful face will never go out of style, the models and actors getting the most attention lately have been defined not by their adherence to the rules of symmetry but by their distinctive, jarring, and at times offbeat looks. According to an article in Style.com, Strange Beauty: How Atypical Models Have Invigorated Fashion, "Unique models have always existed, but they've been the exception rather than the rule."
What makes you unique, makes you beautiful
My good friend has an astoundingly strangely beautiful daughter named Hannah. What makes Hannah unique is the gap between her front teeth. Being in the beauty biz, I kept telling her mother Hannah's a young Elle Macpherson with Lauren Hutton teeth and it was only a matter of time before she gets discovered and lands the cover of Vogue. After all, she comes by her rare beauty naturally by way of her mother, who was a successful runway model in New York in the 1990's. Hannah was blessed with her mother's lithe tall frame, full lips, high cheekbones, and unique front tooth gap. This is why I was shocked when Hannah got braces! Nooooooo!!!! I screamed in my head. What was she thinking?! At 16, Hannah just wants to fit in. Her mother told me Hannah felt the gap between her teeth made her ugly.
On the celebrity side, Justin Timberlake is an unlikely leading man.  Can you believe he was considered a drama club nerd in high school? But today, JT says what made him different then, makes him sexy now. While JT is a pretty good looking guy – he's not your typical male model god. What makes him sexy? It isn't his looks. And given just how good his looks are, that's saying a lot. Over the years we've come across gazillions of stories about him, interviews and fan-encounters that have been published. Every one of them is nothing short of positive. From his appearances on Saturday Night Live to his attendance of the Marine Corps Ball to the way he treats people, he has something his fellow celebrities often lack: personality, style, panache, charisma, an AMAZING sense of humor, and humility. That's damned sexy.
Vibing Bizarre Beauty Using Dysport Injections
We are totally vibing bizarre beauty using Dysport injections! The most memorable celebrities are unique!  Celebrate your unique characteristics rather than seeing them as flaws. Enhance your unique beauty, don't hide it or take it away. If you have a bump on your nose, don't go under the knife to make it smaller like Jennifer Grey.  Rather add a little bit of Voluma XC to enhance it and contour your face. If you have hooded eyelids, play up a sexy cat eye look and accentuate them like Skyfall James Bond girl, Bérénice Marlohe, and try a Botox Browlift or Dysport Injections.  Trust the experts at National Laser Institute to provide you with expert results when it comes to your dermal filler and injectable treatments.
National Laser Institute is leading the anti-aging revolution as the premier educational facility in the country, training physicians and nurses from all over the world in advanced medical aesthetic technologies including laser, IPL, and cosmetic injectables. Visit our training institute for deeply discounted rates on treatments or receive your treatment in our med spa by the experts that teach doctors, nurses and laser technicians privately. At National Laser Institute, you can expect luxury treatments without the luxury cost. With Voluma XC, Dysport, and Botox you can feel confident and rock your unique look.  We offer non-obligation consultations. To find out what product or service would be the best fit for your skin, call 800.574.8377 or click here and receive a free consultation with one of our expert skin care specialists.
We've talked a lot about unusual facial beauty – but what about body beauty?  Click here for a thought provoking clip on body image and how to embrace the unique body type you were born with.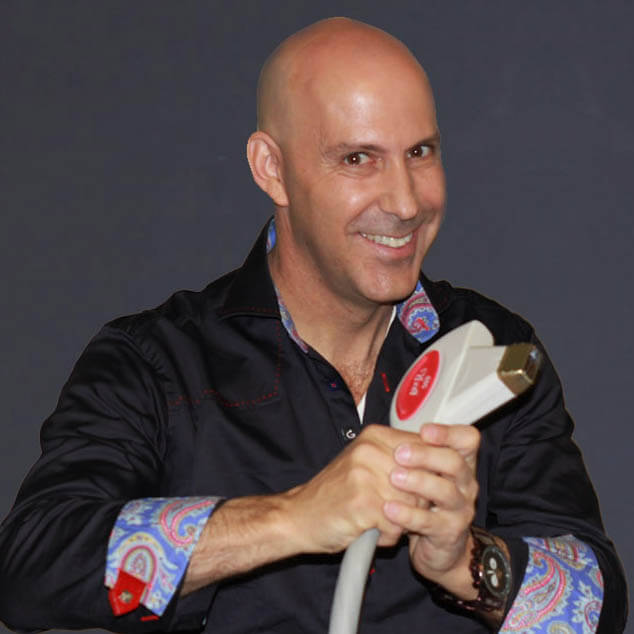 Louis Silberman
Louis J. Silberman is the CEO and Co-Founder of National Laser Institute, the pioneer of the medical aesthetics training industry and one of the largest educators in the country.