Voluma™XC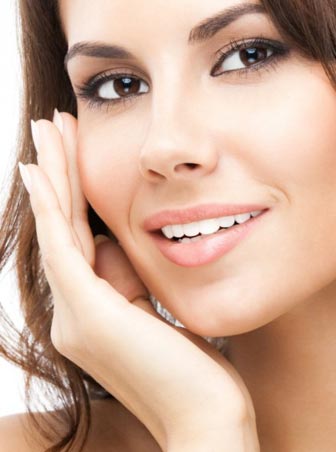 Gain cheekbones that rival Angelina Jolie's! Now you can receive the longest lasting dermal filler that shows results for as long as two years! For those who want to restore youth in the midface and cheeks in order to create a subtle younger look, Voluma™ may be the treatment for you. As an FDA approved HA (hyaluronic acid) filler, Voluma™ is able to restore lost volume in the cheeks for up to two years! No other filler on the market is capable of those long-lasting results!
While other dermal fillers fill in lines and wrinkles, Voluma™ creates a subtle yet enhancing lift within the cheek region. It's like a facelift without surgery! Because of its unique properties, Voluma™ is capable of being shaped into the client's desired facial contour after the injection process, creating volume as well as a customized lift.
Voluma™ has been used since 2005 in 72 countries across the globe. It is safe for all skin types and thanks to HYLACROSS™ technology, Voluma™ gives clients smooth, natural-looking results! In fact, a trial survey for Voluma™ reported that clients felt they looked 5 years younger after treatment!
If you want a facelift without surgery and a noninvasive treatment that provides serious results, consider Voluma™! As a client, you'll receive our Voluma™ service in our luxury medical spa and are treated by medical professionals who are dedicated to providing you with your dream result!