Wedding Wednesday: 5 Wedding Cake Tips
Dear Diamond, We all know who is really a girl's best friend, Yours sincerely, Chocolate Cake 
Choosing your wedding cake can be one of the most enjoyable items on your lengthy wedding to-do list. But browsing and sampling a more extravagant version of your favorite cake can be mind-boggling. Your baker will educate you on the ins and outs of cakes and these magnificent confections can have a shockingly high sticker price. Here are our tips to make your cake shopping experience a piece of cake.
Wedding Wednesday: 5 Wedding Cake Tips
1. Select the style of cake you want. Peruse photos of wedding cakes to narrow down your style.  Consider height, overall size, color, fluffy frosting versus smooth fondant, and do you want extra's like sugar flowers or lace?  You should also consider function as well as form. If you are having an outdoor wedding, a fondant cake may stand up to the elements better than a delicate  buttercream cake. Another great idea is to use a scrapbook with a cake inspiration section you and your fiance can continue to add ideas to.  You can bring this scrapbook with you when you meet with your baker.
2. Fondant is your friend. A light, featherweight fondant is an excellent choice if you don't like thick, sweet frosting.  Fondant has a bad rap for having an unpleasant flavor and that you should never serve it to your guests. But a skilled baker will prepare flavorful fondant your guests will actually like. So if you love the clean presentation of fondant, go the extra mile to find a baker who is passionate about baking with exquisitely flavored fondant.
3. Set up a timetable for your cake tastings. When you know what you want and have your budget in hand, investigate bakers in your area and set up an itinerary for a few tastings. During the tasting expect to sample 4-6 flavors of cake and frosting.  You will discuss design and pricing with the baker as well.
4. Think outside the box. Alternative wedding confections are becoming increasingly popular. You can go casual and celebrate your special day with cake pops or cupcakes.  You can even serve pie, ice cream, or even donuts. Don't feel stuck with cake for the sake of tradition. Plus thinking outside the box can save you money if you are on a tight budget.
5. Have fun with it. Don't stress about your cake. Further to the last point, get creative with cool ways to serve it at your wedding reception.  You can set up a casual dessert bar or go with a silly themed cake that represents the quirky side of your relationship. As long as it tastes good and doesn't topple over, your cake will be one of the most enjoyable parts of your day!
For more cake contemplations, we invite you to visit our blog, 6 Reasons Why Velashape is better than Cake.  To learn more about the National Laser Institute Med Spa, call
800.574.8377 or click here.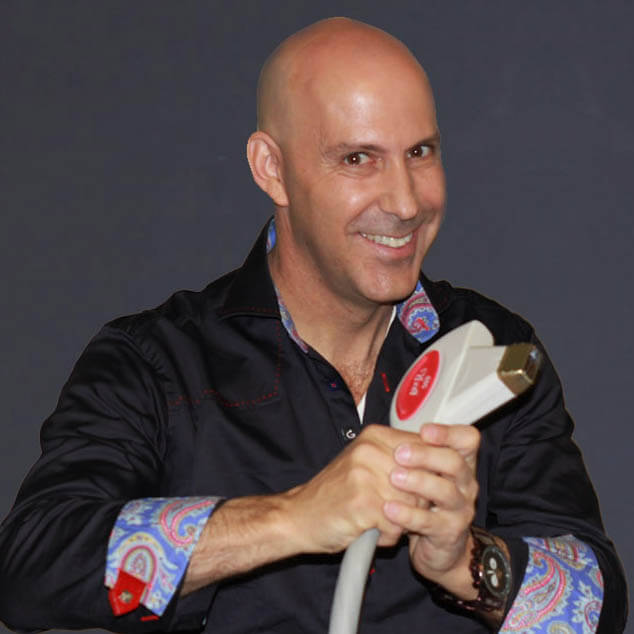 Louis Silberman
Louis J. Silberman is the CEO and Co-Founder of National Laser Institute, the pioneer of the medical aesthetics training industry and one of the largest educators in the country.