I Woke Up Like This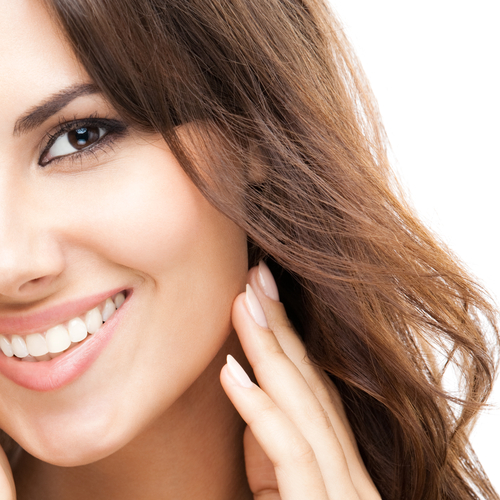 Imagine waking up fresh-faced with no frown lines to cover up, or dark circles and spots to conceal.  There has never been a better time than now to be a human being in the free world: We live in a time of self-determination, and everyone has the right to determine their own health and longevity.  We don't have to settle for the aging woes of our ancestors.  Anti-aging means taking matters into your own hands and not only aging gracefully, but defying your age.
Maintain or Regain Your Youthful Appearance With Botox
There are solutions available to help you get rid of laugh lines and nasolabial folds, fill deep frown lines, erase crow's feet, raise drooping eyebrows, eliminate deep forehead creases, plump thin lips, correct facial asymmetries, and more.  The decision to try Botox is made to maintain or regain a youthful appearance.  People are starting to experiment with Botox as young as 30.  Over time the results speak for themselves, and Botox becomes an integral part of their anti-aging routine.  When Botox is done right you will look naturally beautiful.
I take really good care of my skin, is a common but vague response people give when they are complemented on their appearance.  In this age of self-determination, one would expect men and women to have enlightened conversations about the ways they are staying young.  But research tells us otherwise.  According to Transform, a UK-based cosmetics company, 72 percent of women keep nonsurgical cosmetic procedures a secret.  Why is this so?  Perhaps it comes down to Darwin's Theory of Natural Selection.
Generally women and men will not reveal their anti-aging secrets to their competition.  And when they attract a partner, they keep it a secret from them too, hiding any evidence of their Botox treatments.  According to the April 2015 issue of Cosmopolitan, Inside the Secret Botox Society, "women are splitting their bill two or three different ways – credit card, cash, or check…  If they also come in for a mole checkup the doctor's office will print out a sheet for their insurance and it won't have a whisper of Botox on it."
Treatment with injectables not only makes you look good, it can mean less time in front of the mirror, freeing up your time for the people and activities that matter most in your life.  Kelly Ripa is one of the brave ones who openly talks about how Botox has changed her life.  Since she began getting Botox treatment, her beauty routine has been simplified, and getting ready to go out has been quicker.  "It's cut my getting ready time in half," she said. "I'm not advocating for it one way or the other. I'm just saying Botox changed my life," says Ripa.
At National Laser Institute Med Spa, our physicians, nurses, aestheticians and certified laser technicians are dedicated to helping you discover the younger, healthier and more vibrant you – from the inside out – and encourage you to educate yourself on the many successful treatments we offer.   Since NLI Med Spa is North America's leading center for cosmetic lasers and medical aesthetics, we are equipped with the world's top laser machines, technologies and products.
NLI Med Spa clients come from not only Dallas and Scottsdale, but also across the United States because of our advanced reputation for performing expert treatments and producing expert results. Retail prices for BOTOX® normally retail for $12-15 per unit.  NLI Med Spa offers BOTOX starting at $7.99 per unit!  Why pay what others still pay for cosmetic injections when you don't have to?  At NLI Med Spa you can expect luxury treatments without the luxury price.
We would be glad to answer your questions personally. The National Laser Institute Med Spa offers non-obligation consultations. To find out what product or service would be the best fit for your skin, call 800.574.8377 or click here and receive a free consultation with one of our expert skin care specialists.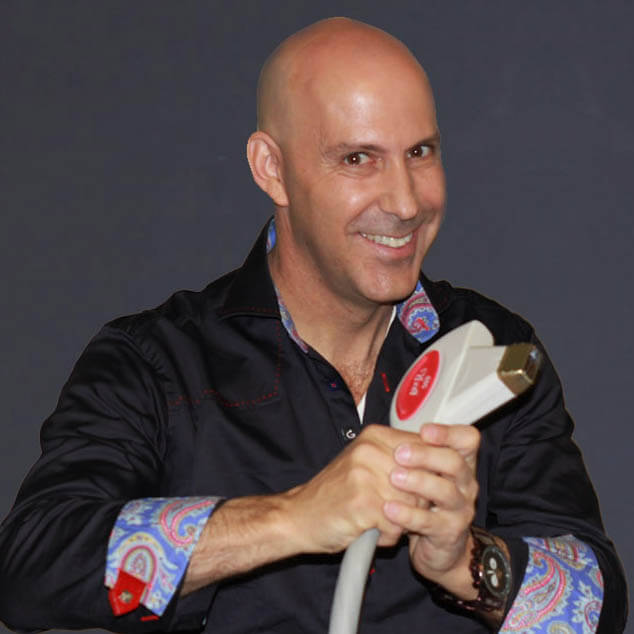 Louis Silberman
Louis J. Silberman is the CEO and Co-Founder of National Laser Institute, the pioneer of the medical aesthetics training industry and one of the largest educators in the country.