3 Diet Secrets Plus BBL Laser Therapy Cure Acne
Perfect skin is our ultimate goal.  But for those of us who suffer from acne, this goal can seem unobtainable. Read on to discover how 3 Diet Secrets Plus BBL Laser Therapy Cure Acne with no pills or harsh chemicals!
Those of us with acne have tried it all.  We mix up elixirs, keep our dermatologists on speed dial, and read up on tips and tricks to get our complexion clear. But, just when we think we've figured it out, our hormones get in the way and mess it all up.  Products and skin care regimens are essential aspects of eliminating acne.  It's also important to supplement your fight against acne with diet.
BBL Laser Therapy will revolutionize your fight against acne without pills or harsh chemicals. Essentially, it's a photofacial provided by Sciton technologies.  BBL Laser Therapy uses flash lamp technology, interchangeable Smart Filters, Finesse Adapters, and precision thermoelectric cooling. It's an FDA approved treatment that works by heating up layers of skin through heat and energy, targeting specific areas to promote new skin cells. It's advanced dual-lamp technology eliminates acne-causing bacteria that can lie within your skin. The video below illustrates a powerful life changing testimonial about how the BBL Laser Therapy  treatment benefits acne prone skin.
If you want to boost your efforts, the following 3 Diet Secrets Plus BBL Laser Therapy Cure Acne without pills or harsh chemicals.
Cutoff Coffee 
If you've ever seen a dermatologist for acne, rosacea, or any kind of inflammation, you probably received this timely advice: Stop drinking coffee. For those of us who are caffeine addicts, we will be unmoved by this advice.  At least until we've reached our wits end with breakouts! Like breaking any addiction, your desire to change has to outweigh the perceived benefit of the addiction. Coffee is highly acidic and high doses of acidic caffeine mess with your stress hormones which control your skin's oil production. Coffee is a diuretic and it dehydrates your skin if you drink too much. Challenge: Try cutting out caffeine for 4 weeks and see how your skin reacts and replace with coffee alternatives!
Substitute Sugar 
There's a chemical reaction in your body called glycation that occurs when a sugar attaches to a protein. It's a natural process and a certain amount of glycation is expected to happen throughout your lifetime.  But when there's too much, Advanced Glycation End-Products (or A.G.E.s) form and speed up the aging process. Long story short, A.G.E.s change your skin and how your skin cells function. In time, they'll destroy the elastin you already have and slow the production of new collagen. The result is dull, uneven, wrinkled skin. Substitute sugar with these excellent subsitutes recommended by WebMD.
Ditch Dairy 
As a pro-inflammatory, dairy exacerbates acne, and it also causes your skin to produce more pore-clogging sebum. The hormones in dairy create a spike in insulin levels, which is a trigger for acne. One growth hormone in particular, IGF-1, which is great for baby cows, is highly inflammatory in humans. Research has linked IGF-1 to acne, eczema, and several other skin conditions. And you already know how terrible sugar is for your skin, so we'll just point out that lactose is sugar. Replace your dairy products with these yummy substitutes!
In summary, products and skin care regimens are vital aspects of eliminating acne.  It's also important to supplement your fight against acne with diet.  We invite you to experience how these 3 Diet Secrets Plus BBL Laser Therapy Cure Acne!  National Laser Institute is leading the anti-aging revolution as the premier educational facility in the country, training physicians and nurses from all over the world in advanced medical aesthetic technologies including laser, IPL, and cosmetic injectables. Visit our training institute for deeply discounted rates on treatments or receive your treatment in our med spa by the experts that teach doctors, nurses and laser technicians privately.
The National Laser Institute offers non-obligation consultations. Call 800.574.8377 or click here and receive a free consultation with one of our skin care experts.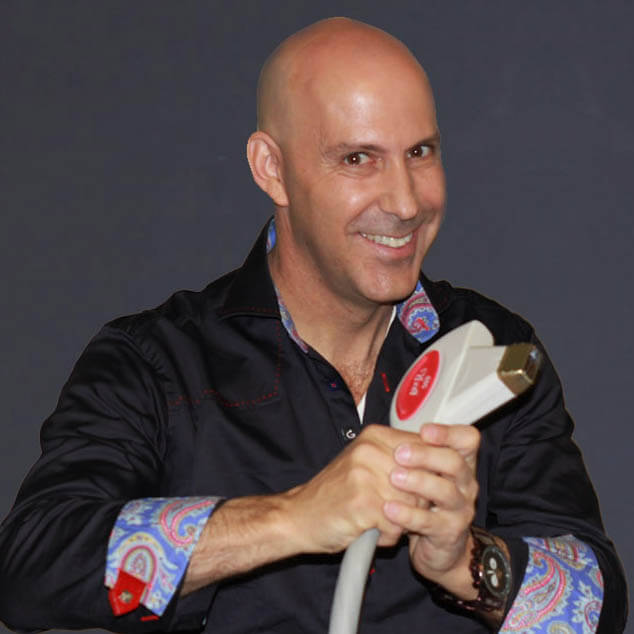 Louis Silberman
Louis J. Silberman is the CEO and Co-Founder of National Laser Institute, the pioneer of the medical aesthetics training industry and one of the largest educators in the country.