Sun Tanning Myth Exposed
Sun tanning is often portrayed as a cultural ideal, and a way to experience the good life. Magazine ads are graced with gorgeous tanned models enjoying exotic vacation spots, influencing readers to throw caution to the wind and tan in the sun or tanning beds. Read on to see this sun tanning myth exposed.
Some people are willing to risk UV ray exposure and ultimately, skin cancer, to achieve this cultural ideal. Research shows that young adults are aware of the risks associated with sun-tanning. But although skin cancer is one of the most preventable cancers, many still consciously engage in UV-induced tanning. The mentality is one of taking pleasure in sunbathing and achieving a "healthy" glow and worrying about skin cancer later.
"What we've learned is that for some individuals, a significant motivation can be that tanning is a pleasurable and social activity," said Jay Yoo, Ph.D., assistant professor of family and consumer sciences in Baylor's Robbins College of Health and Human Sciences.
Sun Tanning Myth Exposed
The myth many young adults have chosen to believe is when they get out of the sun their skin will be okay. What they don't know is sun exposure damage continues hours afterwards.  Melanin, or a sun tan, is the way evolution protects our skin and is a sign of skin damage. Melanin is produced as a response to UV radiation in order to prevent damage to our DNA. Individuals who are exposed to UV light, such as the sun, will produce more melanin for protection. The evolutionary melanin strategy spreads the mutations out over time, which is better than occurring all at once during sun exposure and possibly overwhelming the DNA repair system.
UV radiation damages our DNA, and a bi-product of this damage are free radicals. While free radicals are also damaging, our cells have evolved mechanisms to cope and repair themselves with the help of antioxidants. However, improper repair of cells can lead to mutations or loss of genetic information that can cause premature aging, cancer, and genetic abnormalities.
If you already have sun damage including wrinkles, age spots, and freckles, you can treat your skin with non-ablative procedures such as light chemical peels, microdermabrasion and IPL Photofacials. A Photofacial will also improve other skin conditions such as acne, rosacea, and enlarged pores. Photofacials utilize a series of intense pulsed light (IPL) treatments to dramatically reduce the appearance of irregular pigmentation. The light penetrates the skin and is absorbed by irregularly pigmented skin. Areas treated for sun damage will darken and then flake off the skin over the course of a couple days.
Because Photofacial treatments are so effective, they are one of the most popular treatments offered at National Laser Institute. At NLI you can expect luxury treatments without the luxury cost. Photofacial treatments start at just $100! NLI is leading the anti-aging revolution as the premier educational facility in the country, training physicians and nurses from all over the world in advanced medical aesthetic technologies including laser, IPL, and cosmetic injectables. Visit our training institute for deeply discounted rates on treatments or receive your treatment in our med spa by the experts that teach doctors, nurses and laser technicians privately.
The National Laser Institute offers non-obligation consultations. To find out how you can have healthier skin, call 800.574.8377 or click here and receive a free consultation with one of our skin care experts.  We need to shift the tanning cultural ideal and see this sun tanning myth exposed. Let's start by taking a long hard look in the mirror.  Let's do an intervention and start a life-saving conversation. Do you idealize tan skin? Or do you stigmatize tan skin?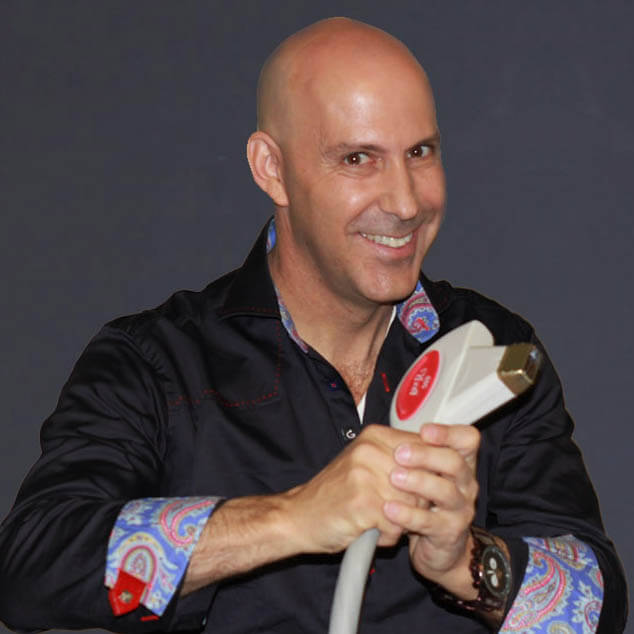 Louis Silberman
Louis J. Silberman is the CEO and Co-Founder of National Laser Institute, the pioneer of the medical aesthetics training industry and one of the largest educators in the country.