Ask An Expert: Sun Damage is bad, but are Laser Treatments Even Worse?
Our client, Marcy, has an 18 year old daughter named Sara.  Sara LOVES to sun tan.  Every weekend they have the same battle – get out of the sun, cover up, are you wearing sun screen?  Marcy's urgent harbingers are met with distain and the age-appropriate melodramatic rolling of the eyes.  When Sara doesn't take heed, Marcy thinks out loud, I guess you can get laser treatment therapy to reverse the sun damage.  Marcy was befuddled when Sara refuted, "If UV light from the sun causes skin cancer, won't the light from the laser cause cancer too?"
Sara posed an interesting question and it made me wonder how many people have the same concern and are avoiding laser treatments because they just don't know how safe they are. National Laser Institute is leading the anti-aging revolution as the premier educational facility in the country, training physicians and nurses from all over the world in advanced medical aesthetic technologies including laser, IPL, and cosmetic injectables.  So I set up a Q&A with one of our resident doctors here at National Laser Institute and what I learned will put your mind at ease.
Q:  Our client Marcy's daughter Sara has sun damaged skin.  She is looking into laser treatment to reverse the damage.  Do these treatments cause skin sensitivity or increase the chances of skin cancer?
A: Sun damage can manifest itself on the skin in a variety of ways:  brown spots (also known as sun spots, age spots or liver spots); broken blood vessels; wrinkles; and pre-cancerous rough, scaly patches (called solar or actinic keratoses).  There are compelling laser treatments available today that reverse sun damage and improve the appearance of freckled, chapped, leathery-looking skin. Specialized lasers target specific problem areas of the skin.  For example, pigment-specific lasers remove brown spots.  Broken blood vessels are treated with vascular-specific lasers. There are also many lasers that are highly effective for treating wrinkles.  These lasers can be ablative or nonablative. The use of either ablative or many of the nonablative lasers increases collagen formation, which translates into an improvement in fine lines and wrinkles.  None of the aforementioned lasers increase the chances of developing skin cancer.  In fact, some of the lasers are useful in treating pre-cancerous lesions, and actually help reduce the risk of developing skin cancer. 
We debunked Sara's hypothesis and the answer is a resounding NO!  None of the laser treatments listed above increase the chance of developing skin cancer but rather treat pre-cancerous lesions, and actually help reduce the risk of developing skin cancer!
If your skin, or the skin of a loved one, is showing signs of dangerous sun damage, visit our training institute for deeply discounted rates on treatments or receive your treatment in our med spa by the experts that teach doctors, nurses and laser technicians privately. The National Laser Institute offers non-obligation consultations. Call 800.574.8377 or click here and receive a free consultation with one of our skin care experts.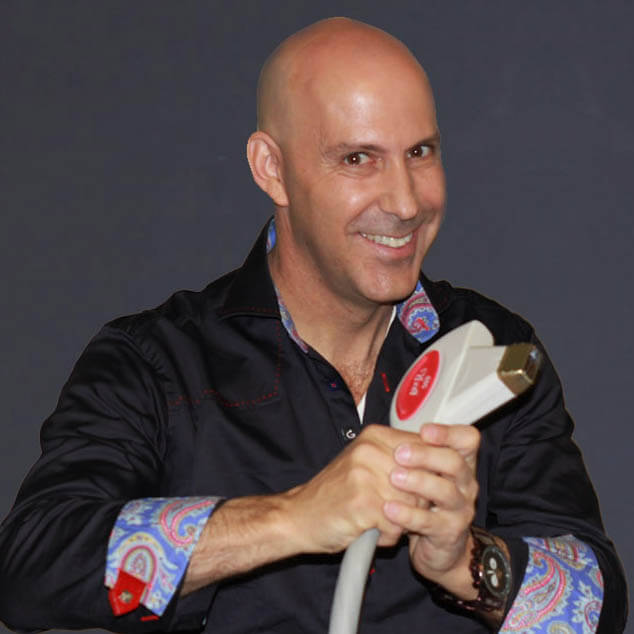 Louis Silberman
Louis J. Silberman is the CEO and Co-Founder of National Laser Institute, the pioneer of the medical aesthetics training industry and one of the largest educators in the country.