6 eMatrix Post Care Tips
eMatrix is known as the all skin color, all skin type, non-laser skin rejuvenation system.  It's a sublative rejuvenation treatment which is one of the safest treatments available because it is non-laser and non-light based.  eMatrix uses bipolar radiofrequency energy so you can get the benefits of laser without the risk of hyperpigmentation.  eMatrix delivers radiofrequency energy to create dramatic, deep tissue improvements with minimal impact on the surface layer of your skin.
eMatrix creates a controlled skin injury to stimulate a wound healing response.  While everyone heals differently, you can plan for 4-5 days of social downtime.  Follow our 6 Matrix post care tips to minimize healing time and optimize results. You will love the smoother rejuvenated appearance of your skin!
6 eMatrix Post Care Tips
After your eMatrix treatment, your skin will feel like it has a sunburn.  You do not need to cool your skin, but if you feel any discomfort you can apply an icepack or cool air from a fan.  

Your skin will have tiny pinpoint scabs starting 24-72 hours after your eMatrix treatment.  This side effect is normal and lets you know your skin is healing.  You can expect this to last 3-7 days as your skin repairs.  Do not itch, touch or pick at your skin as this will disrupt healing.  The tiny scabs will naturally shed off when they are ready.  

48 hours post-treatment you must avoid any activity that will heat your body.  Stay away from hot showers, saunas, massages, working out, and sun exposure.  

Keep your skin clean to avoid infection while it is healing.  Do not apply makeup or lotion  for at least 12 hours after your eMatrix treatment.  After this time frame, you may apply an emollient cream to calm dry, tight or itchy feelings you may have while your skin heals.

Do not exfoliate your skin with products or razors for 1-2 days post-treatment.  

Use a minimum of 30 SPF sunscreen to protect the treated skin for at least one month post-treatment because UV exposure can cause hyperpigmentation.
The benefits of eMatrix will make your post care worthwhile.  eMatrix treats your fine wrinkles, saggy skin, stretch marks, and acne scars.  It will also improve your skin tone, texture and enlarged pores. You will also see correction of sun damage, superficial skin lesions, and boosted collagen production.
We invite you to experience eMatrix.  It's one of the most popular treatments we offer for smoother, rejuvenated skin. Depending on the condition of your skin, you may need between 3-4 sessions every 4-6 weeks.  Visit our training institute for deeply discounted rates on treatments or receive your treatment in our med spa by the experts that teach doctors, nurses and laser technicians privately. To learn more about the National Laser Institute Med Spa, call 800.574.8377 or click here.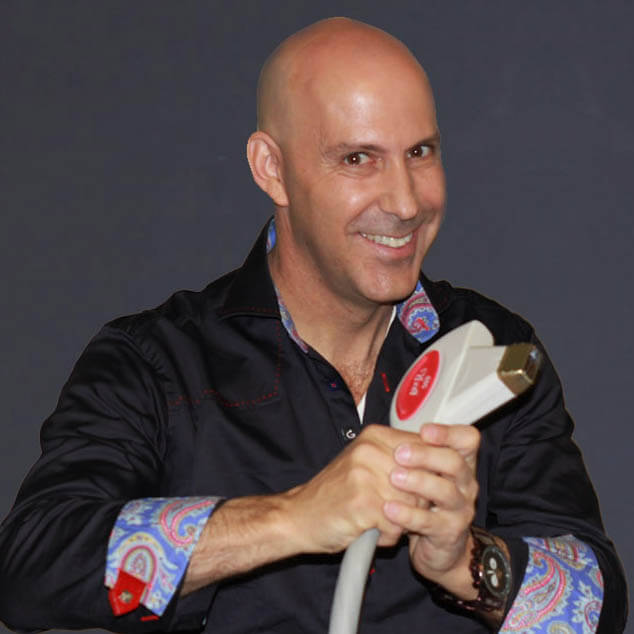 Louis Silberman
Louis J. Silberman is the CEO and Co-Founder of National Laser Institute, the pioneer of the medical aesthetics training industry and one of the largest educators in the country.